Nigeria Breaking News, Today, Tuesday, 13th, April, 2021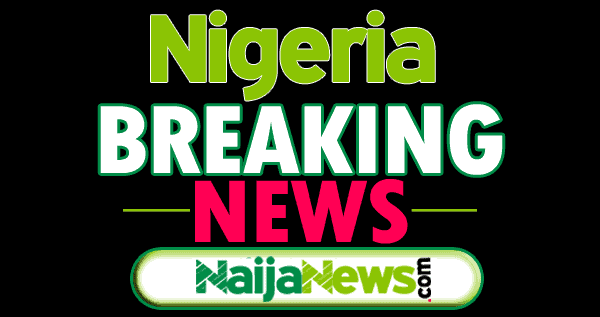 This is a roundup of some breaking news in Nigeria for Today, Tuesday, 13th, April 2021.
Boko Haram: NAF Denies Hiding Information On Missing Fighter Jet
The Nigerian Air Force (NAF) has declared that the missing Alpha jet which disappeared from the radar on Wednesday, March 31 while on a mission against Boko Haram is yet to be found.
The NAF spokesperson, Air Commodore Edward Gabkwet made the declaration while reacting to allegations that the Air Force was hiding some things about the missing jet.
Ramadan Starts Tuesday In Nigeria -Sultan
The Nigerian Supreme Council for Islamic Affairs on Monday announced that Ramadan in Nigeria will commence on Tuesday, April 13.
The announcement was made by the NSCIA President-General and Sultan of Sokoto, Muhammad Sa'ad Abubakar, in a broadcast.
I Was Not Elected To Pay Salaries Only – El-Rufai
Kaduna State Governor, Nasir El-Rufai, on Monday noted that his administration was not elected to just pay salaries but to develop the state.
Recall that the state government last week relieved 4000 workers across 23 local government area of the state from their service.
'All Hail My Leader' – Fayose Accepts Makinde As South-West PDP Leader [Video]
Former Governor of Ekiti State Ayodele Fayose has acknowledged Governor Seyi Makinde of Oyo State as the leader of the Peoples Democratic Party (PDP) in the SouthWest.
He made the surprise acknowledgement at the ongoing zonal congress taking place in Osogbo, capital of Osun on Monday.
Ballots, Not Courts Should Decide Election Winners – Jonathan
Former Nigeria President, Goodluck Jonathan, on Monday, said ballots and not court cases should determine election winners in the country.
Jonathan stated this in Abuja when he visited the digital pan-African news network, the TOS TV network, led by Ms Osasu Igbinedion.