I'll Keep Praying For Muslims To Build Churches For Christians — Bishop Kukah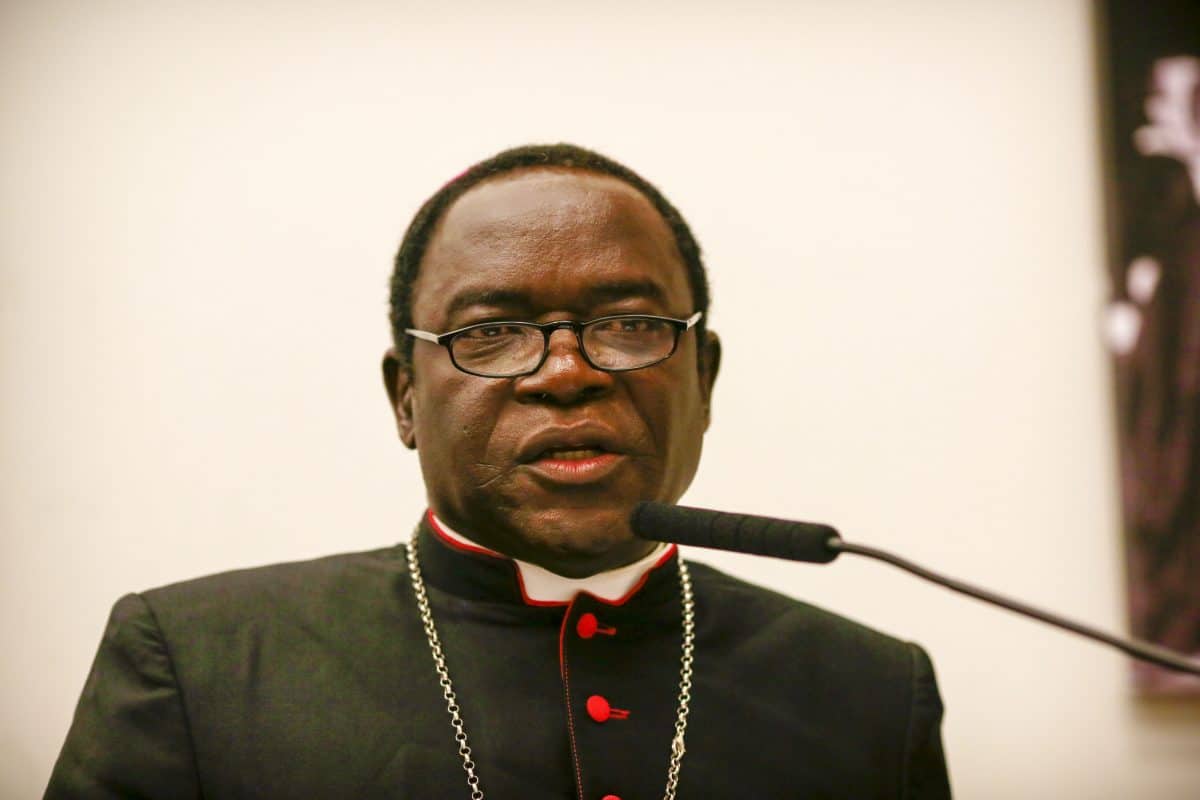 The Bishop of the Catholic Diocese of Sokoto, Matthew Kukah, on Monday said he will continue to pray for Muslims in Nigeria to build churches for Christians.
The cleric stated this while speaking at the commissioning of 86 housing units with a church and mosque for Internally Displaced Persons in Sangere-Marghi village of Girei Local Government Area of Adamawa State.
According to Daily Nigerian, the houses built by the Catholic Bishop of Yola Diocese, Most Rev. Stephen Dami Mamza, were enjoyed by Muslims and Christians.
Kukah in his statement noted that the significance of building the housing estate and the mosque should not be lost.
He said, "Nigerians should learn to practice the religion of tolerance and love for their neighbours."
"It is important that Christians and Muslims appreciate what the Diocese of Yola has done today."
He called on the Governor of Yola, Ahmadu Fintiri, to charge other governors in the north to work with religious leaders to promote love and peace in the region and the country.
Governor Fintiri while speaking on the houses built by Mamza, commended him for his service to humanity and promoting religious tolerance in the state.
"We are gathered to celebrate one of the outstanding humanitarian efforts in the history of care and support as a nation."
"We are happy to be part of this effort to resettle our brothers and sisters that were displaced by insurgency since 2014."
Mamza while speaking disclosed that the Catholic Diocese built the estate with national and international partners' support.
"This project is a tall dream come true since the Catholic Diocese of Yola first opened its doors to host IDPs on Sunday, September 15, 2014."
"This was after the collapse of some local governments in Northern Adamawa, following Boko Haram attacks on villagers."
"At the height of the displacement in October 2014, when Mubi town and environs came under Boko Haram occupation, thousands fled into Yola and approached us for food and shelter."
"We have been taking care of the IDPs for the past seven years with the little assistance we receive from our major partners."
"The Catholic Diocese of Yola, with its local resources, also constructed a Mosque for some of our Muslim IDPs," Mamza said.
Mamza called on government and humanitarian organizations to assit displaced persons with more opportunities.
According to him, this will prevent the IDPs from being passive recipients of aid, which results in dependency syndrome.