Buhari's Aide, React As Twitter Picks Ghana As African HQ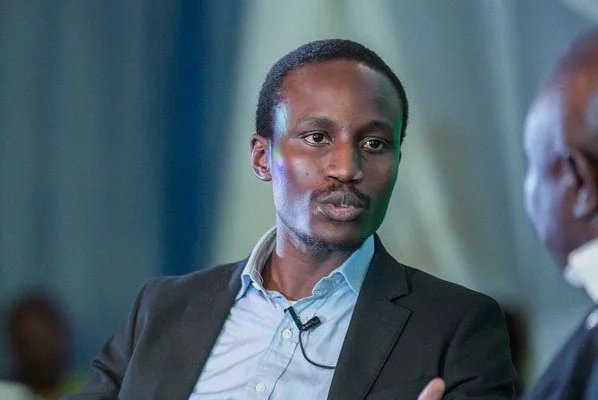 The Special Assistant to President Muhammadu Buhari on Digital and New Media, Media & Communications, Tolu Ogunlesi, has reacted to Twitter's choice of establishing its Africa's office in Ghana.
Naija News reported earlier that American microblogging and social networking company, Twitter, announced that it would be opening its offices in Ghana, the first of its kind in Africa, thus shunning Nigeria which holds a sizable chunk of the continent's social media engagers.
Twitter's co-founder and Chief Executive Officer, Jack Dorsey made the announcement on Monday, April 12 in a tweet post. The development, however, has caused a barraged of reactions as Nigerians took to social media to air their opinions.
It could be recalled that a former presidential candidate and All Progressive Congress chieftain, Adamu Garba, in the last year sued Twitter for supporting the #EndSARS protests, a case he later withdrew.
In his reaction to Twitter setting up its Africa's office in Ghana, Garba in a post on his Twitter account on Monday said he prayed Ghanaians would not allow their homeland to be used as a platform to cause a nuisance on the African internet space.
He tweeted: "I pray Ghanaians would not allow their country to be used as a platform for the orchestration of nuisance on the African internet space.
"Nigeria is safer with the hypocrisy of Twitter. We shall have to improve on our methods for the elimination of fake news in the information space."
He added, "They just hate Nigeria because they know that the only country that can be the next African superpower, fully democratic, highly mobile population and good working-age population, is Nigeria
"Twitter came to Ghana to target the Nigerian market. They won't admit they need us, but we know."
However, reacting to lamentations by Nigerians over the development, Ogunlesi, downplayed the development, revealing that Facebook, another American social media technology founded by Mark Zuckerberg, had announced that it would be opening an office in Lagos State, Nigeria.
The presidential aide tweeted; "Ghana got Twitter, Nigeria got Facebook (operational H2 2021). God be praised. Let's be happy for each other. Not everything is fight, dears. Ghana, congratulations."
Naija News understands that Facebook already had its African headquarters in South Africa.
Meanwhile, Ghana President Nana Akufo-Addo had thanked Dorsey for seeing it fit to set up Twitter's African headquarters in Ghana. According to him, the development would be the beginning of new things.
"The choice of Ghana as HQ for Twitter's Africa operations is excellent news. The government and Ghanaians welcome very much this announcement and the confidence reposed in our country," Akufo-Addo tweeted.