Ramadan: Sultan Of Sokoto Tells Muslims To Look Out For The Moon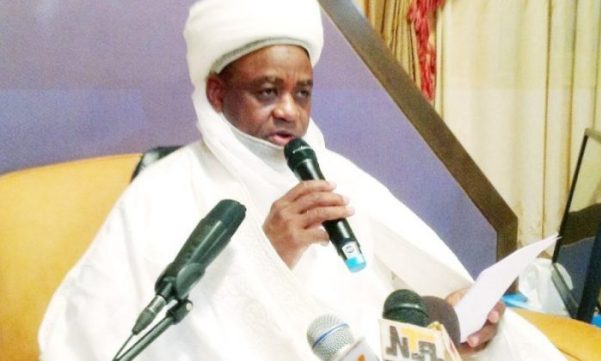 Muslims have been urged by the Sultan of Sokoto, Alhaji Sa'ad Abubakar III to look out for the crescent (moon) of Ramadan 1442AH from Monday.
The statement by the Chairman, Advisory Committee on Religious Affairs, Sultanate Council, Sokoto, Professor Sambo Junaidu urged anyone who sights the moon to report such to the nearest District or Village Head for onward communication to the Sultan.
The statement also released phone numbers that can be used to report the sighting of the moon.
"This is to inform the Muslim Ummah that Monday, April 12, which is equivalent to the 29th day of Sha'aban 1442AH shall be the day to look for the new moon of Ramadan 1442AH.
"Muslim are, therefore, requested to start looking for the crescent moon on Monday and report its sighting to the nearest District or Village Head for onward communication to the Sultan,'' the statement reads.
The numbers through which the sighting of the new moon can be reported to the committee are 08037157100, 07067416900, 08066303077, 08036149757, 08035965322, and 08035945903.
fasting during the month of Ramadan which is the ninth month of the Islamic calendar is one of the pillars of Islam, Naija News reports.
Meanwhile, the President of the Senate, Ahmad Lawan, on Saturday, said the security issues affecting Nigeria cannot make it a failed state.
Lawan stated this while launching the 2021 empowerment programme to 2000 beneficiaries of Katsina central senatorial district.
Recall that Financial Times in December 2020, said Nigeria was on the brink of becoming a failed state.
The international business newspaper made reference to insecurity, stalled economic growth and weak institutions as some of the country's biggest challenges.
Governors elected under the Peoples Democratic Party on Friday, also stated that the nation is becoming a failed state if the security issue is not attending to.
Lawan, however, said those projecting Nigeria as a failed state "are missing the point".
The Senate President said if Nigeria did not become a failed state under former President, Goodluck Jonathan,
He said if the country did not become a failed state during the era of ex-President Goodluck Jonathan, then it was impossible for it to fail now.