Imo: FG Asks Interpol For Help In Tracking Down 3,471 Fleeing Prisoners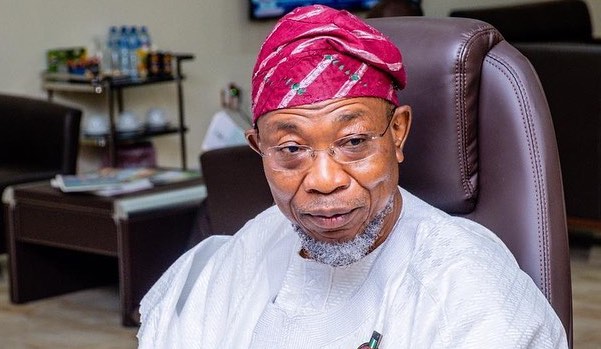 The Federal Government has asked the International Criminal Police (INTERPOL) Organisation for help in tracking for the inmates who escaped in the recent jailbreaks in the country, including the most recent in Owerri, the Imo State capital.
It was gathered that the Nigerian Immigration Service had also been issued an alert, noting that the data of the inmates were being compiled and would be sent to the relevant organizations in batches.
Gunmen on Monday attacked the Owerri Correctional Centre and freed over 1,800 inmates. The attackers also razed the Imo State Police Command headquarters in Owerri and burnt all the vehicles parked at the command headquarters, freeing about 600 suspects in custody.
The NCoS, on its website on Wednesday, stated that it had a total of 84 inmates back in custody. It said the figure included those who did not flee during the jailbreak, those recaptured, those who voluntarily returned and those brought back by their relations, traditional rulers and religious leaders.
Official figures obtained, however, indicated that 1,780 inmates of Owerri custodial centre were still missing.
A senior official with the National Correctional Service on Saturday told The Punch that the number of "dangerous" inmates on the loose officially was 3,471, including those who escaped in Owerri.
The source noted that the inmates included hardened criminals, kidnappers, armed robbers and condemned criminals awaiting execution. "Suffice it to say that the bulk of those who fled Owerri correctional centre are hardened criminals," the source added.
The NCoS said it was compiling the names and pictures of the fleeing inmates for dispatch to the NIS to prevent them from leaving the country and INTERPOL to track those who might have fled.
The NCoS spokesperson, Francis Enobore, a Controller of Corrections, said the service would seek the assistance of the two agencies in arresting the escaped inmates.
Enobore said, "We are putting the list together, we would definitely seek INTERPOL and NIS' assistance."
Asked how soon they planned to do it, Enobore stated, "Like the ones we are processing now, we want everything to be comprehensive so that we send them at the same time. We also realise that waiting for the list to be comprehensive before sending may also slow down the manhunt, so these batches that are coming up would be sent for local searches at motor parks and other places but everything would be uploaded to the (INTERPOL) platform."
The 3,471 inmates, who are now part of society, escaped from three custodial centres. Some of them are said to be serving jail terms for various crimes, including murder, armed robbery and kidnapping while hundreds are facing trial for different crimes.
Recall that inmates had escaped from the Benin and Oko prison during the EndSARS protest last year.