Kaduna: What I Would Do If Bandits Abducted My Son – El-Rufai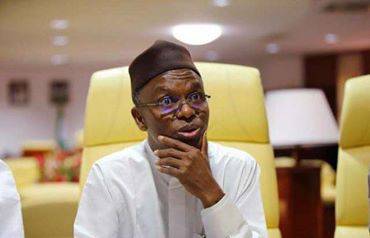 Governor Nasir El-Rufai of Kaduna State has said even if his son is kidnapped, he would rather pray for him to make heaven than to pay a ransom.
Speaking in a radio chat on Friday, the Kaduna governor restated his decision never to pay ransom to any bandit.
While insisting that his government would not engage in negotiation with bandits troubling the state, El-Rufai revealed that he had warned his family members to be careful to avoid being abducted.
"I mean it and I will say it again here. Even if my son is kidnapped, I will rather pray for him to make heaven instead because I won't pay any ransom," he said.
El-Rufai stated that his government would use other means to ensure the release of the remaining students abducted by bandits.
Recall that ten out of the 39 students who were abducted on March 11 the Federal College of Forestry Mechanisation, Afaka in Kaduna State, have regained freedom.
The first batch of students released by bandits include  Mary Danladi, Abubakar Yakubu, Francis Paul, Obadiya Habakkuk and Amina Yusuf who were reunited with their family on Wednesday.