IPOB Leader, Nnamdi Kanu Reacts To Yinka Odumakin's Death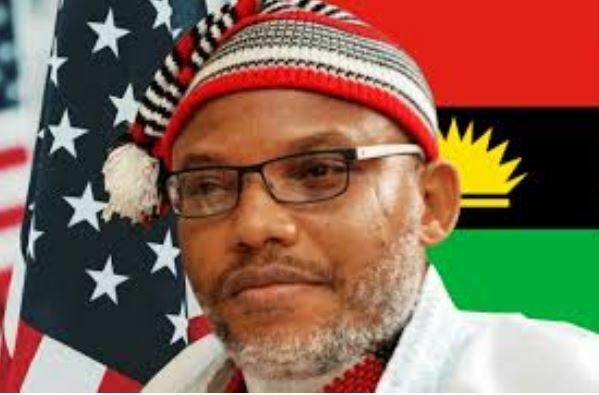 The leader of Indigenous People of Biafra (IPOB), Mazi Nnamdi Kanu has described the late spokesperson of the Afenifere group, Yinka Odumakin as a selfless leader.
Kanu made the submission during his broadcast while reacting to the death of Odumakin which he said is shocking.
In the words of the IPOB leader, Odumakin would always be respected because he stood for the common man in the face of intimidation and opposition.
"Odumakin was a respected fine gentleman who stood for truth." "He will not be forgotten by IPOB. Biafra will be restored. And he will always be respected," Kanu said.
It will be recalled that Odumakin died on Friday night at the Lagos State University Teaching Hospital (LASUTH) as confirmed by his wife, Joe Okei-Odumakin.
It was earlier publicized that Odumakin died in the early hours of Saturday but his wife in a later update, clarified that he died on Friday.
She added that contrary to popular opinion, her husband didn't die of COVID-19 complications as he had fully recovered from the virus before his death.
Meanwhile, the people of Mbator in Shangev-Tiev of Konshisha Local Government Area of Benue State have accused Nigerian soldiers of killing at least 70 innocent persons.
Bonta village of Mbator in Shangev-Tiev of Konshisha LGA and the Okpute-Ainu in Oju LGA have experienced several decades of land tussle with renewed hostility breaking out between both communities five days ago which led to the deployment of troops.
However, gunmen suspected to be part of a local militia group allegedly ambushed and killed one Nigerian Army officer and 10 soldiers.
Speaking on Friday during a press conference in Makurdi, Benue, a group known as Shangev-Tiev Assembly (STA), accused the military of destroying at least 15 other communities.
Source: Naija News