Buhari May Not Return From UK Soon – Top Official Reveals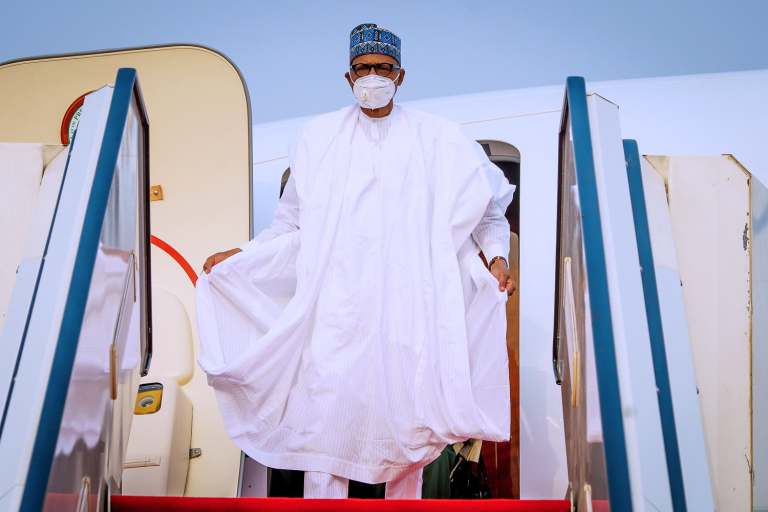 President Muhammadu Buhari's planned return date from medical vacation in the United Kingdom is no longer feasible, Naija News learnt.
Recall that the Nigerian president had travelled to the UK since March 30 on a routine medical check-up, and is expected to returned back to the country in the second week of April.
Reports emerging at this time, however, alleged that Buhari's stay in London might be extended as the President is put under house arrest by Nigerians protesting at the Abuja House in London against his medical check up in the country.
Naija News understands that there has been growing protest in London by #HarassBuhariOutofLondon and #RevolutionNow campaigners, and the demonstration is said to have affected the President from being taken to the places he wants to go in the city.
"Buhari did not hand over to the VP but he told him to keep acting. As it stands now, he will extend his stay in London from what we are hearing. The protest by #Revolutionnow has hampered his abilities to go around London. An extension is now in the offing," a top official disclosed to this newspaper.
Naija News understands that Buhari's recent trip have received a barrage of reactions on social media as the announcement of his ongoing trip came around the time the National Association of Resident Doctors announced that its members would be going on strike over government's failure to meet its demands, including non-payment of allowances.