Prison Break: More Inmates Return To Owerri Custodial Centre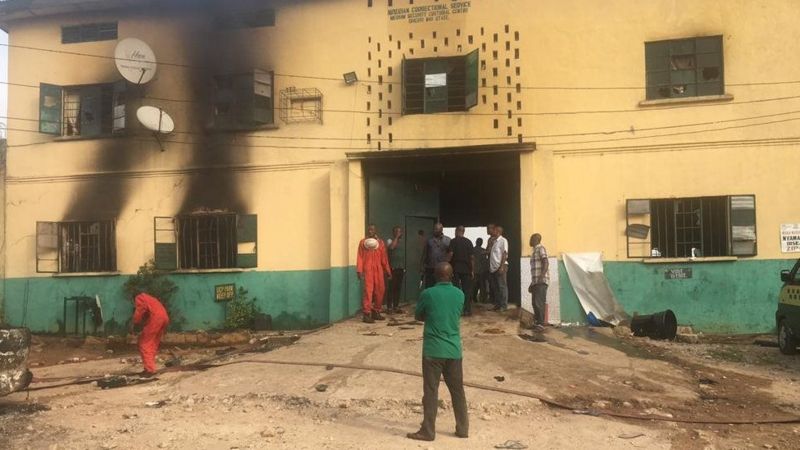 The spokesman of the Owerri Custodial Centre, Imo State, James Maduba, on Wednesday confirmed that more inmates have returned after the jailbreak on Monday.
Recall that gunmen during an attack on the correctional centre and police headquarters had released 1844 inmates.
The Minister of Interior, Rauf Aregbesola, during his visit to the damaged facilities on Tuesday, had advised the inmates to return to escape been tried for jailbreak.
Maduba in a statement noted that the inmates returned between Tuesday and Wednesday.
He said, "We have a total of 82 inmates right now. Remember that we have 36 that refused to escape and six that returned. Presently 40 others have joined them. They might have heeded the advice of the honourable minister to grant them amnesty from the crime of jailbreak."
Madugba while speaking on Arise TV said, "We had about 1,881 inmates before the strike and on that very day. Now we have about 78 here. Some returned voluntarily, some were recaptured. For now, we have 78 inmates."
Maduba also said efforts were being made to successfully repel future attacks.
"Recollect that the minister was here yesterday and the comptroller-general of corrections, we are putting heads together to make more efforts to fortify the place to make sure that such a thing doesn't repeat itself," he added.