I Can't Persuade Governors On Financial Autonomy, CJN Tells Judiciary Workers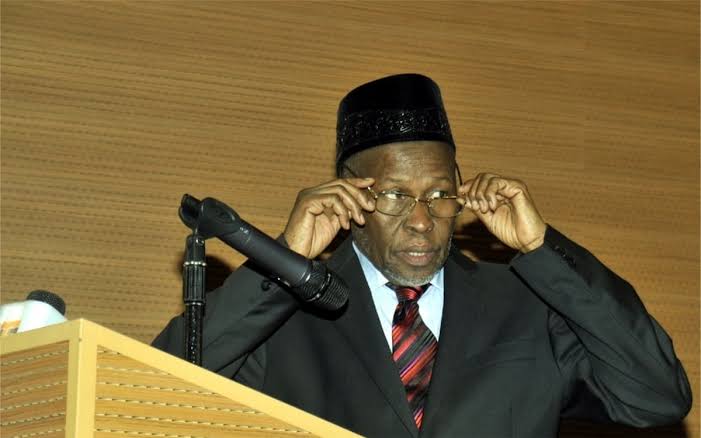 The Chief Justice of Nigeria (CJN), Ibrahim Tanko Muhammad, says he cannot persuade governors to meet the workers' demands by implementing financial autonomy for the judiciary.
In May 2020, President Muhammadu Buhari had granted financial autonomy to the legislature and judiciary across the 36 states of the country.
The order makes it mandatory for all states to include the allocations of both the legislature and the judiciary in the first-line charge of their budgets.
However, state governors are yet to carry out the implementation of the executive order.
Consequently, members of the Judiciary Staff Union of Nigeria (JUSUN) commenced a nationwide strike on Tuesday.
Addressing JUSUN officials at a meeting held at the Supreme Court premises on Tuesday, Justice Muhammad pleaded with the striking judiciary workers to call off their industrial action.
He told the leadership of JUSUN that the strike will affect court users negatively.
The CJN, however, said efforts would be made to ensure the states complied with the executive order.
In a statement by his media aide, Ahuraka Isah, the CJN said he would have loved to speak to each governor on implementing financial autonomy for the judiciary, but noted that it may amount to owing them favours.
"The unintended sufferers of this strike are better imagined. It has spiral effects, including on our children and on the federal judiciary, which is a lesser culprit," Muhammad was quoted saying.
"Ordinarily, I would say let me talk to the individual 36 state governors, which amounts to asking for their favours, but some of them would ask me to do 10 favours in return. This is why, as a judge, I am prohibited from asking for favours."
The statement also quoted JUSUN National Treasurer, Jimoh Musa Alonge, as promising the CJN that his suggestions would be tabled before the JUSUN's 19-member National Executive Council (NEC) before a decision is taken.
This, he said was because three NEC members attended the meeting with the CJN.
"We have to table the CJN's fatherly advice before our NEC meeting and consequently get back to his lordship," the statement quoted Musa as saying.
Download NAIJA NEWS app: