Ayiri Rejects Prince Emiko, Says Olu Of Warri Not Dead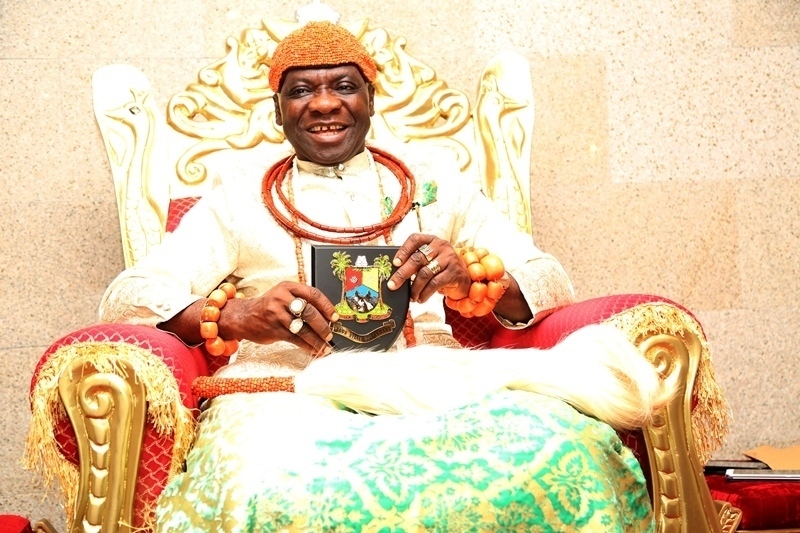 The Ologbotsere of Warri kingdom and chairman of Warri Council of Chiefs, Ayirimi Emami, has stated that Ogiame Ikenwoli, the Olu of Warri, is not dead.
Recall that the demise of Ogiame Ikenwoli was announced during the naming of Utieyinoritsetsola Emiko, a prince, as his successor.
This development was announced by the Iyatsere of Warri kingdom and Acting Chairman Warri council of Chiefs and Olu Advisory council, Chief Johnson Amatserunreleghe.
"No burials, marriages, dancing will hold across all Itsekiri communities for three months "
"There shall be no merrymaking of any kind anywhere in Iwere land. All Itsekiri sons and daughters must tie their wrappers upside down for the duration," Amatserunreleghe declared.
Femi Adesina, a presidential spokesman, had also issued a statement on behalf of President Muhammadu Buhari, congratulating Emiko as the new Olu.
But reacting in a statement sent to Naija News, Emami said he has not convened an assembly to make such an announcement.
He said: "I want to state categorically clear as before that Olu of Warri, His Royal Majesty Ogiame Ikenwoli, has not joined his ancestor as being alleged. I have not convened any general assembly of the people as tradition demands to state the contrary.
"So if His Royal Majesty Ogiame Ikenwoli has not joined his ancestor, where does Olu-designate evolve from?"
Speaking further, he warned that anyone trying to use President Buhari's name "to draw ethnic and political colouration to the Olu throne issue should be wary of the danger of such actions"
"Mr. President that I know will not delve into the customary issue of any ethnic group more so when there appears to be unsettled customary discrepancies and contentions. President Muhammadu Buhari that I know does not involve in illegality.
"It has not come to when he will formally join the rest of the world to mourn and congratulate us.
"We are Itsekiri people and not any other tribe. We will not allow outsiders to come and dictate for us. We have our customs and traditions and the Nigerian constitution evolves from the peoples' norm, values and tradition.
"I will formally issue a statement on this and will formally brief Mr. President of our tradition at a later date."
Download NAIJA NEWS app: