2023: Afenifere Speaks On Endorsing Tinubu For President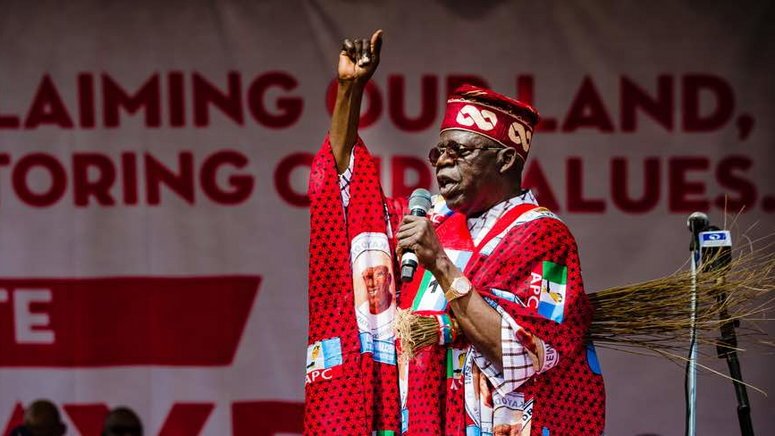 Top Yoruba socio-cultural and political group, Afenifere has denied endorsing the 2023 presidential ambition of the National Leader of the All Progressives Congress (APC), Asiwaju Bola Tinubu.
The group added that apart from Tinubu, it has also not endorsed any aspirant for the 2023 presidential race.
Afenifere Director of Communications, Sola Lawal made the stand of the group known in a statement on Wednesday titled 'Afenifere denies endorsing presidential aspirant.'
He spoke on the heels of a statement credited to the leader of South West Agenda, Prince Dayo Adeyeye, in which he alleged that Afenifere has qued behind Tinubu's 2023 presidential ambition.
He claimed this happened n Tuesday during a visit to Pa Ruben Fasoranti, the former Afenifere leader.
However, Lawal in a quick refutal, said Pa Fsoranti couldn't have spoken on behalf of Afenifere since he has already handed over the reins of leadership to another person after about twelve years of honourable service.
He also chided Adeyeye for attempting to use his visit to Fasoranti to score a cheap political point at a time Afenifere was still mourning the death of its spokesperson, Yinka Odumakin.
Lawal added that Afenifere has suspended all engagements until further notice in honour of Odumakin, hence, there is no way they could have endorsed Tinubu's presidential ambition at a time like this.
Pa Fasoranti had taken a "deserved rest when he formally handed over to Chief Ayo Adebanjo three weeks ago after leading the group for 12 years and so the former couldn't have spoken for Afenifere during the SWAGA visit to his Akure home," Lawal noted.
He added that Afenifere has "temporarily halted all activities in honour of Odumakin who is still lying in the morgue, cold and lonely".
"The Adeyeye foray into Afenifere space at this period of huge loss and intense mourning is disrespectful , insensitive and unwarranted."
"Being a former Afenifere top notch and, infact , Odumakin's immediate predecessor in office as spokesperson for Afenifere, Adeyeye should cease all activities and join us in mourning at this trying times."
Meanwhile, the Ohanaeze Ndigbo Youth Council, OYC, on Wednesday accused the Governor of Imo State, Hope Uzodinma, of sabotaging Igbo Presidency in 2023.
The group made this claim while reacting to the security issues in the state which has seen criminals attack security agencies in the state.
The President-General of OYC, Okwu Nnabuike, said the Imo State Governor is playing a script by those opposed to the Igbo presidency project.