Ghana Launches Investigation Into Death Of 60 Dolphins, Other Fish Species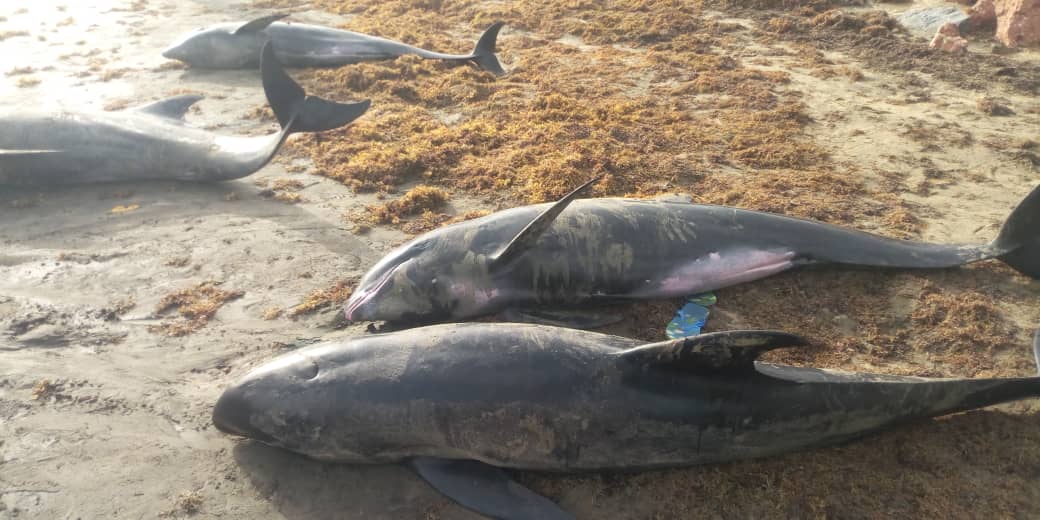 About 60 dolphins and hundreds of fish have been found dead on the Ghanaian coast. An investigation is underway to determine the origin of the phenomenon.
Schools of fish and around 60 dolphins stranded over the weekend on three beaches on the Ghanaian coast, without the cause being determined yet, authorities and local sources said on Monday.
"Arriving on the beach, the team noticed a large number of small pelagic fish (which live in open water, editor's note) and demersal species (which live near the bottom, editor's note) washed up on the beach," said Michael Arthur-Dadzie, director general of the National Fisheries Commission, in a press release.
"According to the first observations, the fish showed no lesions or injuries," read the statement, which specifies that samples were taken to a laboratory to try to elucidate the causes of this rare phenomenon. "We counted around 60 dead dolphins and other small fish,"
Samuel Obeng, a local fisherman, told reporters. "It's strange, and you can't really say what happened, probably on the high seas, that rare species like this were washed up here."
Ghana is located in the Gulf of Guinea. Almost a quarter of its population lives on its 550 kilometres of coastline bordering the Atlantic Ocean.
This video from Ghanaian media outlet Citi shows workers burying fish discovered on Osu Beach in the country's capital Accra in the sand. It would thus be a question of preventing the inhabitants from coming to collect them but some of them had already been collected by the local population.
Quoted by Citi, Samuel Nii Adjei Tawiah, the head of the municipality of Korle Klotte, indicated that an announcement was made this weekend to tell residents that they should neither buy nor eat the dead fish that have fallen. washed up on the coasts.
Download NAIJA NEWS app: