Why War Against Boko Haram Can't Be Won – Ali Ndume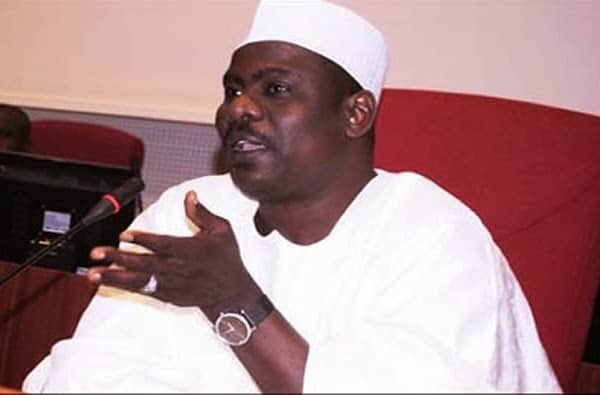 Senator Ali Ndume (APC-Borno South) has said if the federal government does not purchase new and adequate equipment for the military, then the war against Boko Haram won't be won.
Speaking to newsmen in Abuja, he revealed that most of the equipment being used by the military in prosecuting the Boko Haram war were refurbished and outdated weapons.
Ndume, who is the Chairman, Senate Committee on Army, said that a lot was being expended on overhead of the Armed Forces but less to acquire new weapons and gadgets.
He said: "We are spending a lot of money on the Armed Forces but we are not spending enough on the procurement of modern equipment to fight the war.
"It is a different thing when we have a high personnel and overhead cost and a different scenario when you're spending a little to acquire the necessary equipment, arms and ammunition.
"I have been crying out that the budget every year for the procurement of arms and ammunition is too small. When you spend N500bn on the Army but spend less than N30bn on procurement of arms and ammunition, it is just as if you are paying labourers without giving them the necessary tools to work with.
"It is true that the armed forces do not have enough equipment. I understand the procurement process but the FG should find a way to get the necessary arms and ammunition so as to end the war on time. I have said that our soldiers do not have new AK 47 rifles whereas the insurgents display brand new, assorted rifles and weapons that are modern.
"We need drones, tracking devices, telecommunications equipment that could be used to gather intelligence, real time."