Buhari Paid London Supporters £75 Each For Protest – Omokri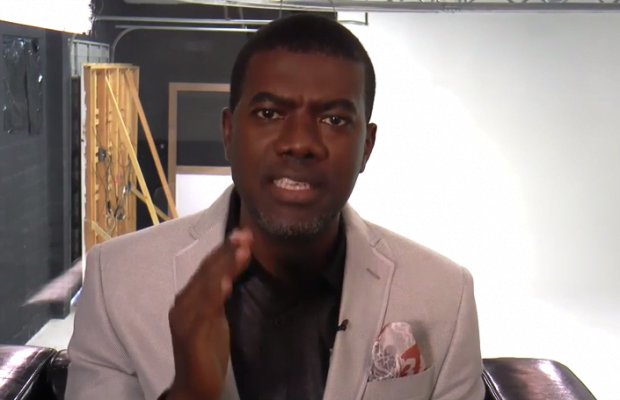 Former presidential media aide, Reno Omokri has alleged that President Muhammadu Buhari paid £75 to hire each of the protesters that organized a solidarity march for him at the Abuja House in London on Monday.
Omokri who mocked the Buhari administration in a Twitter reaction to the protest, said despite paying to hire people, the president and his team could only get a few people to turn up.
He went ahead to describe the act as shameful.
He wrote: "Dear Garba Shehu, Is this all you guys could do despite your £75 per head bribe? Garba, admit it, you and your government are thoroughly shameless. Without paying anyone one kobo, I was able to sustain Harass Buhari out of London for days and we will continue. Shame on you.
"Shame on General Buhari, their so-called 'solidarity rally' for Buhari at Abuja House flopped, with only 5 people turning up, despite the £75 per head they paid. El-Rufai is this the best you guys can do to counter #HarassBuhariOutofLondon. Better demand a refund of your bribe."
Naija News recalls some supporters of President Muhammadu Buhari on Monday stormed the Nigerian House in London, the United Kingdom to show solidarity and support for his administration.
This development is coming two days after some Nigerians led by a former presidential aide, Reno Omokri stormed the Abuja House to protest against the visit of President Buhari to London for a medical check-up.
Omokri and his team are of the opinion that it is wrong of President Buhari to have left the health sector in Nigeria in shambles while he spends taxpayers' money to fly abroad for medical checkups.
They, therefore, want the President to be forced out of the UK without seeing his doctors and be made to return to Nigeria.
However, according to a statement by presidential media aide, Femi Adesina before Buhari left Nigeria for London, the President is not expected back in the country until the second week in April.
In other news, President Muhammadu Buhari has described the attack on Imo Police Command Headquarters and the Correctional Facility in Owerri as an act of terrorism.
Naija News had reported how gunmen on Monday attacked the two government facilities, razed their operational vehicles, and freed over 2,000 inmates.
In a statement on Monday afternoon by his spokesman, Garba Shehu, the President condemned the deadly attack on the two government facilities.
The President also described the attackers as "insurgents" who are bent on causing chaos and destruction in the nation.
Buhari praised the initial response by security guards and security forces for preventing greater loss of life and the destruction of public property.
The President directed security and intelligence agencies in the state and the geo-political zone to fully mobilize and go after the terrorists, apprehend them and get them punished under the full weight of the law.
He also called for the best efforts to be made to rearrest fleeing prison detainees, many of whom are believed to be deadly criminals.
Buhari then appealed to members of the public to assist the law enforcement agencies with any relevant information that could lead to the apprehension of these criminals who perpetrated this despicable act.
Download NAIJA NEWS app: