President Buhari Under 'House Arrest In London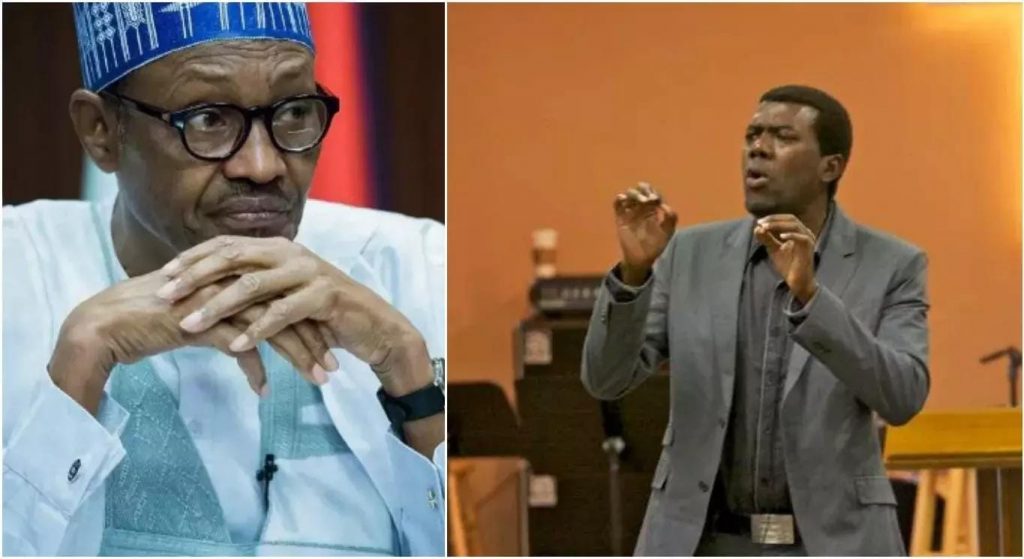 A former aide to ex-President Goodluck Jonathan, Reno Omokri has alleged that protesters have successfully put President Muhammadu Buhari under house arrest in London.
According to him, President Buhari has become a "prisoner at Abuja House" in London as protesters who are against his medical trip to the UK have blocked the exit of his residence.
Omokri added in a series of tweets from his Twitter account that the action of the protesters has made it impossible for Buhari to go out and see his doctors.
It will be recalled that President Buhari on Tuesday afternoon, departed the shores of Nigeria for London, the United Kingdom through the Abuja International Airport for his routine medical checkup.
But Omokri says protesters have stopped him from visiting his doctors and are demanding he returns to Nigeria to fix the worsening health care sector in the country.
In a series of tweets, the former presidential aide wrote: "The #HarassBuhariOutofLondon movement has effectively made General @MBuhari a prisoner at Abuja House. He is under house arrest.
"He can't come out. He can't sneak out to see his beloved doctors. We have shown him who really has the power. Power belongs to the people! Now he knows.
"I thank Nigerians for coming out for day 2 of the #HarassBuhariOutofLondon. Somebody suspected to be Buhari was peeping through the window.
"Their plan to go to the doctor was frustrated. For the second day, General @MBuhari was trapped at Abuja House. What a good day for Nigeria!"
Meanwhile, Omokri has threatened to expose the London hospital where President Muhammadu Buhari is currently receiving treatment.
Omokri made the threat in a Twitter post where he boasted that he knows the exact location and address of the hospital where President Buhari will visit on Monday for his medical check-up.