US Report On Lekki Shootings Misleading, Prejudicial – Falana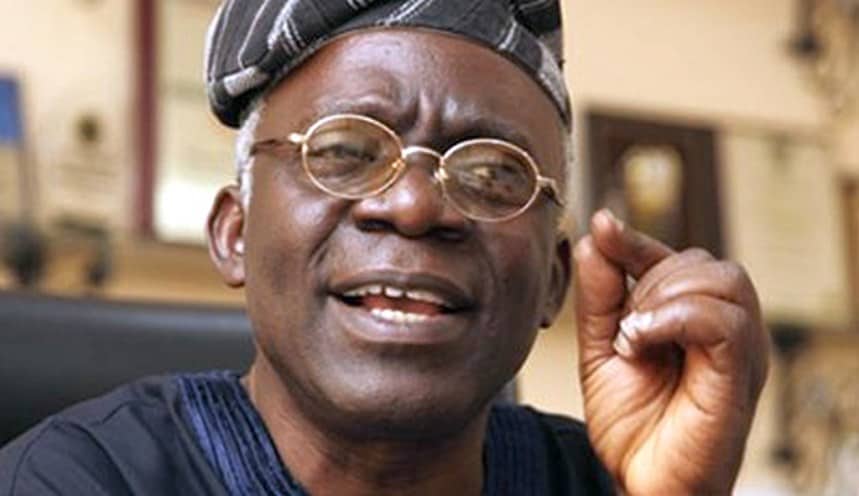 A Senior Advocate of Nigeria, Femi Falana, has described the US report on the Lekki shootings as prejudicial, contradictory and misleading.
Recall that the report published by the US Government on Wednesday said there was no evidence to show that protesters were killed by soldiers at the Lekki Tollgate on October 20, 2020.
In a statement made available to Nigerian Tribune on Thursday, Falana said the US report has attempted to cover up the brutal killings at Lekki and other parts of Lagos.
He said, "The report has attempted to cover up the brutal killings at Lekki and other parts of Lagos from October 20 to 27, 2020. It is a very contradictory report.
"On the one hand, the report claimed that the members of the security forces were enforcing curfew by firing into the air to disperse protesters at the toll gate. On the other hand, the report stated that some protesters had turned violent after criminal elements infiltrated them and so the security forces fired protesters at the Lekki toll gate.
"The report did not mention the detachment of the Nigerian army which perpetrated the mayhem. Do soldiers shoot into the air to enforce curfew in the United States? The media should stop treating our people like colonial subjects by celebrating a foreign report that is subversive of the rule of law in Nigeria.
"How can the United States government be allowed to treat the proceedings before a properly constituted Judicial Panel of Inquiry so contemptuously? The report is prejudicial in every material particular. It should be ignored by the Judicial Panel as it is designed to pre-empt the evidence being adduced by the survivors of the barbaric attack.
"The report did not acknowledge that the Nigerian army which initially denied that soldiers were present at the Lekki toll gate later turned round to admit that they were there but fired only blank bullets. The Americans should update the report by explaining how casualties and amputees were recorded when the soldiers only shot into the air."
The human rights lawyer appreciated the local media for doing a better job in chronicling the event that happened at Lekki.
He said, "Fortunately, more credible reports on the Lekki killings compiled by the progressive media outfits in Nigeria including The Punch, The News, Sahara reporters and Premium Times have been published. To their credit, these media bodies have published detailed stories on the killings.
"Apart from the confirmation of the cold murder of two people by Governor Babajide Sanwo-Olu of Lagos State, a senior surgeon from the Reddington hospital has given evidence of the protesters that were treated for gunshot wounds. Is the United States Government not aware of the fact that some amputees who lost their legs as a result of the shooting have appeared before the Lagos Judicial Panel of Inquiry?"
Source: Naija News