I Didn't Say Nigerians Without NIN Will Be Jailed For 14 Years – Pantami [Video]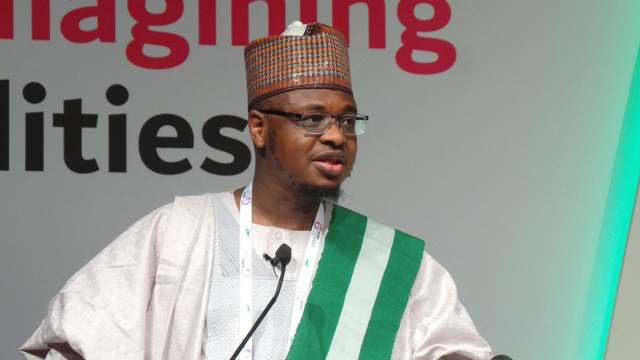 The Minister of Communications and Digital Economy, Isa Pantami, has denied saying that Nigerians who do not obtain their National Identification Numbers (NIN) could risk a 14-year jail term.
Naija News had reported that Pantami, during the weekly ministerial briefing organized by the Presidential Media Team, at Aso Rock, Abuja, on Thursday, warned that failure to obtain the NIN could lead to seven or 14 years imprisonment as stipulated by the Nigerian Constitution.
He had said: "National identity is a law and it is mandatory. And for you to even conduct certain activities in this country without the number is an offence.
"For you to get voters card in Nigeria based on section 27 of NIMC act (without NIN) is an offence. For you to open a bank account without NIN is an offence. For you to pay tax is an offence. For you to collect pension is an offence. For you to enjoy any government service without having NIN is an offence.
"Section 29 says if you do any of these in S.27 without obtaining the national identity, you have committed a crime that will lead to fine or imprisonment or both. And this is 14 years."
But in a tweet via his Twitter handle on Thursday, the minister said he was quoted out of context, adding that he never said that anyone without NIN will be jailed for 14 years.
Pantami noted that what he said was that NIMC has been 14 years in existence, since 2007.
He wrote: "This has been quoted out of context. Pantami has not mentioned "14 years imprisonment." But said NIMC has been 14 years in existence, since 2007. Since the session has been recorded by journalists. It is better to release the video for public to listen to it, please. Best wishes!"
This has been qouted out of context. Pantami has not mentioned "14 years imprisonment." But said NIMC has been 14 years in existence, since 2007. Since the session has been recorded by journalists. It is better to release the video for public to listen to it, please. Best wishes! https://t.co/2z3nr69vOw

— Prof. Isa Ali Ibrahim (@ProfIsaPantami) April 1, 2021