Herdsmen Attack Ondo Farmer Who Refused To Allow Cattle Graze On Her Farm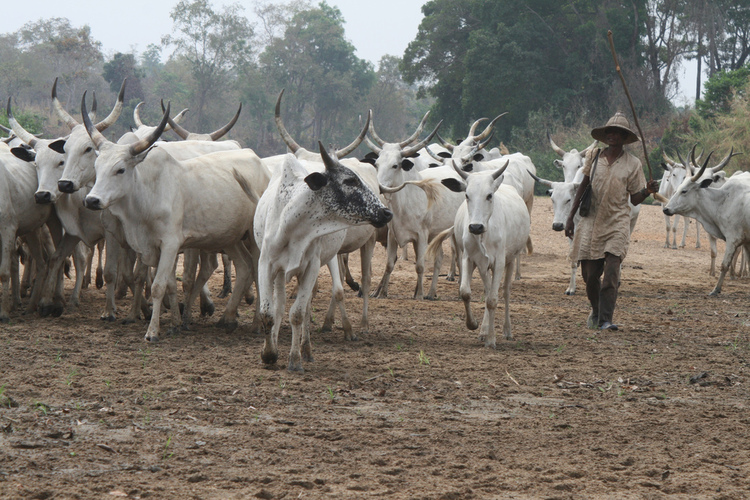 Herdsmen on Wednesday allegedly attacked a woman on her farm after she refused to allow their animals to graze on her rice plantation.
The female farmer identified as 37-year-old Amaka Okafor was reportedly macheted by the herdsmen, leaving her with cuts on her head and hands by the herdsmen who fled the scene after attacking her.
The incident was said to have happened in Ayede Ogbese, Akure North Local Government Area of Ondo State.
According to an eyewitness report, the herdsmen met the woman on her farm and wanted to graze on the farm but she stopped them from destroying her farm which resulted in a heated argument.
It was during the argument that the woman was attacked, wounded, and left unconscious by the herdsmen.
She was later rushed to the hospital for treatment, it was gathered by Naija News.
The incident has been confirmed by the Ondo State Police Public Relations Officer, Mr Tee-Leo Ikoro, who added that the woman could identify those who attacked her and an investigation into the matter has commenced.
"The good news is that the victim could identify the assailants and we have begun investigation into it. The woman is recuperating at the hospital," Ikoro stated according to Punch.
In another news, the leader of the Celestial Church of Christ (CCC), Genesis Global Parish, Prophet Israel Ogundipe, has been granted a post-conviction bail.
Recall that Justice Olabisi Akinlade sentenced the cleric to one-year imprisonment for converting a woman's property to his personal use and stealing.
The court found Ogundipe guilty of stealing and unlawful conversion of the property of a London-based architect, Mrs Oladele Williams-Oni.
Ogundipe after the judgment, approached the court through his counsel, Babatunde K. Ogala, for bail pending appeal and an application to quash the conviction.
Ogala noted that his client is diabetic, and could no longer follow a strict diet.
He also argued that the constant specialized medical attention in custody, which had taken a toll on his health made him "gaunt in appearance."
He stated, among others, that prior to his incarceration, Ogundipe was suffering from hypertension, peptic ulcer and frequent malaria which had worsened his health challenges since his November 18 conviction.