NGOs Withdraw Workers As Boko Haram Plans Massive Attacks On Borno, Yobe Communities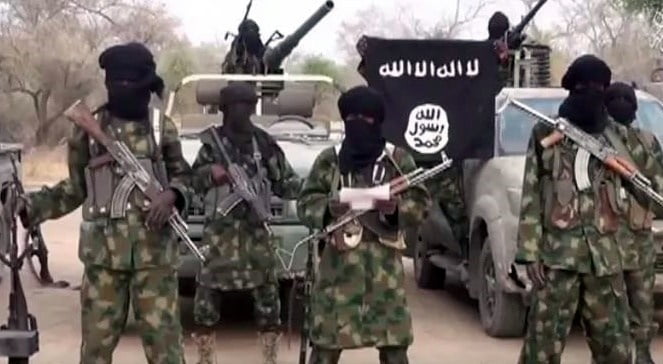 Boko Haram insurgents are planning to attack communities in Borno and Yobe states, according to SaharaReporters.
A military source that spoke on the development noted that non-governmental organisations working in the communities have been informed and have started withdrawing their workers from the two states.
The source said, "They (Boko Haram terrorists) have been quiet for some time now due to the pressure from troops of Operation TURA TAKAI BANGO. But the intelligence report we got recently showed that both the Abubakar Shekau-led faction and ISWAP (Islamic State in West Africa Province) are planning massive attacks on different communities in both Yobe and Borno."
"We have informed all operational commanders to stay alert; all NGOs and humanitarian workers have also been informed. Some of the NGOs have started withdrawing their workers but I can assure you that men of the Nigerian Army are fully alert for them."
In another development, Nigeria's Chief of Air Staff, Air Marshal Oladayo Amao has arrived in Borno State on Thursday amidst the circumstances surrounding a missing Nigeria Air Force (NAF) fighter jet.
Upon arrival in Borno, Air Marshal Amao was briefed on ongoing efforts to locate and recover the NAF Alpha Jet which went missing on Wednesday.
As previously reported by Naija News, the Nigerian Air Force declared one of its aircraft lost radar contact when on a mission.
The jet was involved in the anti-terror war against Boko Haram and Islamic State West Africa Province when it lost radar contact.