Soldiers Arrested In Niger After 'Attempted Coup' Ahead Of Presidential Inauguration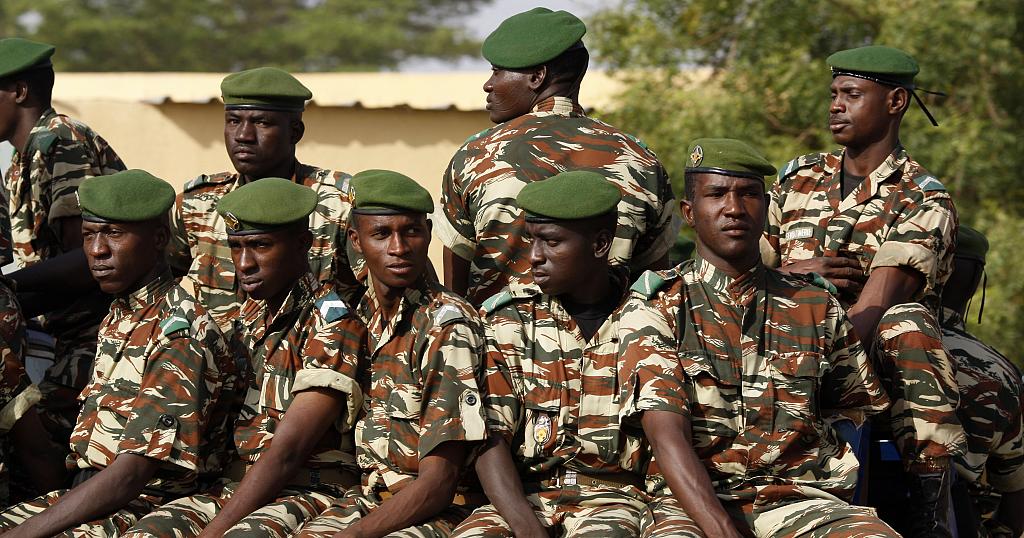 A military "coup attempt" took place on the night of Tuesday to Wednesday in Niger, according to sources close to power, before the swearing-in of President-elect Mohamed Bazoum. heavy gunfire was heard around the presidency of the republic in the night around 3 am. The heavy weapon fire lasted about twenty minutes.
Naija News learnt that The shooting began at about 3:00 a.m. and lasted about 15 minutes.
The attempt, which took place less than two days before the inauguration of President-elect Mohamed Bazoum, was thwarted by presidential guards.
The history of Niger, one of the poorest countries in the world, is replete with military coups and jihadist attacks that have claimed many lives.
Shortly afterwards, a security source told Nigeria News that there had been "arrests among the few elements of the army who are behind this attempted coup".
"This group of soldiers could not approach the presidential palace when the Presidential Guard retaliated", added this source, affirming that the situation was "under control".
A source close to Mohamed Bazoum confirmed to Nigeria News that there was what he described as "a small coup attempt quickly brought under control by the legitimist forces".
The presidential district was crisscrossed by the police, but in the rest of the city, the situation was normal on Wednesday and people went about their business as if nothing had happened, local journalists noted.
The United States Embassy in Niamey has decided to suspend its "consular services until further notice" and "encouraged" its staff to stay at home, with the French Embassy urging "the French to stay at home".
"The night was short, it was around 3:00 am (02:00 GMT), we heard heavy and light weapons fire and it lasted fifteen minutes before ceasing, followed by small arms fire, all then ceased," said a resident of the Plateau district, which houses the offices and the presidential residence.
Videos of a few seconds were quickly posted on social networks, allowing to hear sporadic shots of bursts in total darkness.
This "coup attempt" came before the enthronement scheduled for Friday in Niamey of the newly elected president Mohamed Bazoum, very close to the outgoing head of state Mahamadou Issoufou.
His rival, ex-President Mahamane Ousmane, disputes the results of the poll and claimed victory, calling for "peaceful protests" across the country. The one scheduled for Wednesday in Niamey was banned.