How And Who Edited Tinubu's Age 84 Times On Wikipedia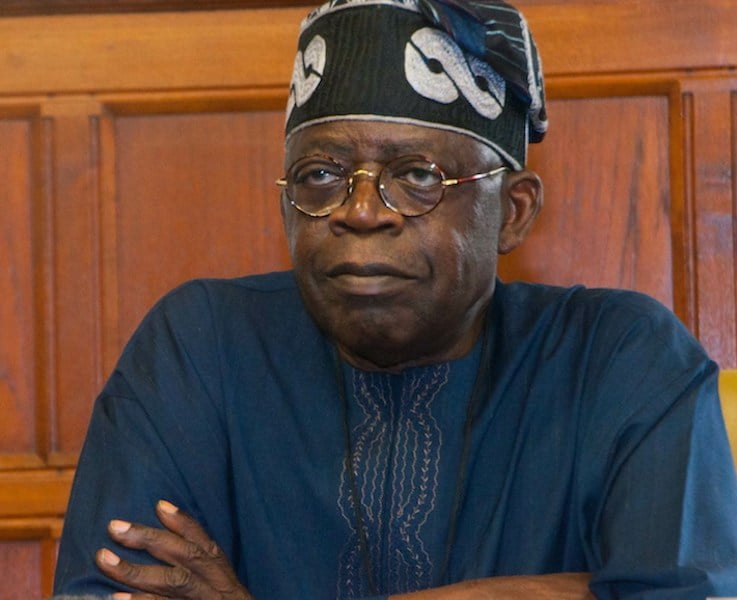 Findings have revealed how All Progressive Congress, Bola Ahmed Tinubu's Wikipedia page was edited multiple times, leading to been locked by editors of the free online encyclopedia.
Naija News reports that the former governor of Lagos State on Monday, March 29 celebrated his 69th birthday.
However, Nigerians argued the politician's real age, suggesting that Tinubu is older than he claimed to be as his official age. Subsequently, reports emerged that Wikipedia editors have locked the profile page showing details about the life of the presidential aspirant.
Naija News understands that Tinubu's details on Wikipedia got locked and banned from edit after findings revealed persistent vandalism up to 84 times. The last lock on the page happened following a post on Twitter by one CHISOM who screenshotted a different age of Tinubu on Wikipedia.
It was gathered that many persons had attempted to edit Tinubu's age on Wikipedia from 69 to 79 after Chisom on Monday 29 tweeted: "You guys forgot to change Tinubu's age on Wikipedia"
The netizen shared:
You guys forgot to change Tinubu's age on Wikipedia https://t.co/vdeb08EkX8 pic.twitter.com/I9wcT7DnW5

— CHISOM (@_PLICE) March 29, 2021
However, after many conflicting edits, Wikipedia decided to lock the account. A search further by reporters on the actual age of the politician, however, showed locations of persons who made an edit on the details.
Naija News understands that the above lock sign on Tinubu's page means the page cannot be edited by the public. Based on the page history, the protection level on Tinubu's page was raised by Girth Summit, a Scottish Wikipedia editor, who has worked on articles from more than 20 countries. Summit's reason for blocking edit from the page is "persistent vandalism".
To answer the question on who changed Tinubu's age: TheCable took it upon itself to know these persons who played around with the age from 69 to 79 and 79 to 69. Their findings traced the IP address responsible for the first edit to a location in Lagos Island.
According to the media house, the edit was done using the Airtel network. It was also confirmed that more information about the person can be obtained as he/she did not mask his/her IP.
The next set of edits were done from the United Kingdom, Ireland, Saudi Arabia, and a few other countries around the world.
The last edit before Summit stepped in was done by an account that has now been blocked by Wikipedia.
Meanwhile, the national leader of the All Progressives Congress, APC, Asiwaju Bola Tinubu has said he retracted his earlier statement which asked the Federal Government to employ 50 million youths to combat insecurity in the Nation.
Tinubu through his spokesperson, Tunde Rahman, on Tuesday, noted that the statement of his principal was a slip of the tongue, Naija News reports.