Nigerians Can't Keep Fasting, Release Money For The Economy – Tinubu Tells Buhari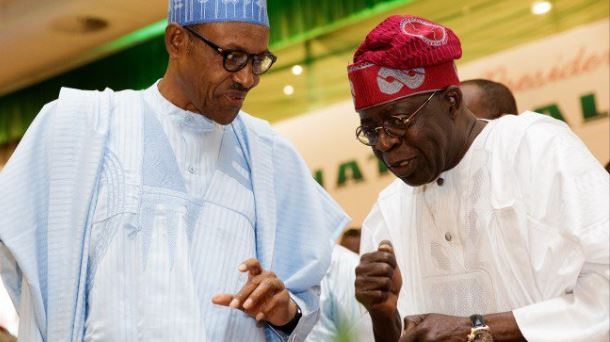 The national leader of the ruling All Progressives Congress (APC), Asiwaju Bola Tinubu has charged President Muhammadu Buhari to release stimulus packages to boost the economy.
This is as he noted that austerity measures can't work right now but what the government needs to do is to address the growing poverty and unemployment among Nigerians.
In his view which he made known on Monday in Kano State during the 12th colloquium to mark his 69th birthday, Tinubu said the executive and the national assembly must cut down its own expenses in order to make money more available to the masses of the country.
He said: "This is the time to put stimulus expenditure in place; this is no more time for austerity. This is no more time to constrain the economy, it is time to create opportunities."
"Your own employment rate is 33% and you ask us to keep on fasting. The one we are fasting spiritually is voluntary. We have been fasting for so many years. I hope the National Assembly, I hope the president himself will not pay attention to austerity. It is only the state that must constrain itself and balance the budget."
"Surprisingly, when you see the social media today, you see the minds of our youths. They are angry, but we appeal to them that we will listen to them."
The colloquium was themed 'Our Common Bond, Our Common Wealth: The Imperative of National Cohesion for Growth and Prosperity.
The programme was attended both physically and virtually by many top government officials, ministers, members of the legislature, diplomats and others.
Meanwhile, President Muhammadu Buhari on Tuesday will proceed to London, the United Kingdom for a routine medical check-up.
The development was disclosed in a statement released by the Special Adviser on Media and Publicity to the President, Femi Adesina.
Before departing the country for the UK, President Buhari would meet with the security chiefs in the morning.