My Husband Won't Pay Ransom If I'm Kidnapped – El-Rufai's Wife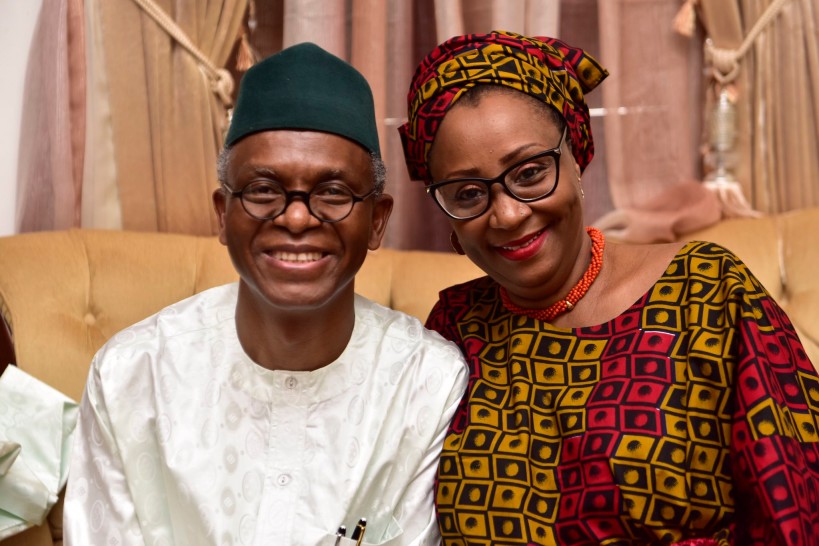 Hadiza El-Rufai, wife of Governor Nasir El-Rufai of Kaduna State says her husband will not pay any ransom if she was kidnapped.
The governor's wife who visited her farm in Kaduna on Monday made this known in a tweet via her Twitter handle.
She said the governor had already warned her that he will not pay any ransom if she or any member of the family were abducted.
She tweeted: "At my farm today. Anyone thinking of ** me should not bother. The man has already warned me that he will not pay any ******," preferring to have the words 'kidnapping' and 'ransom' in asterisks.
Recall that the Kaduna governor had vowed not to engage bandits in dialogue or offer them any form of amnesty.
El-Rufai accused bandits of challenging the sovereignty of Nigeria, adding that they must be wiped out.
He also called on the Muhammadu Buhari-led government to "immediately and without hesitation" put an end to the activities of bandits.
He had said: "We will neither negotiate with criminals of any description nor support any grant of amnesty.
"Criminal gangs, bandits, insurgents, and ethno-religious militias made a conscious choice to challenge Nigeria's sovereignty and menace our citizens.
"These criminals must be wiped out immediately and without hesitation.
"I am assured by the recent directive given to the federal security agencies to wipe out such gun-wielding criminals by the president."
"Banditry has severely impacted the rural economy and shaken the confidence of citizens.
"It has driven farmers from their land, putting food security at risk, displaced communities, stolen property and deprived people of their right to life.
"We must put a stop to these criminal acts and enable our people to live their lives in peace and safety. This is a most urgent task."