Insecurity: How I Will Rebuild Nigerian Army – Attahiru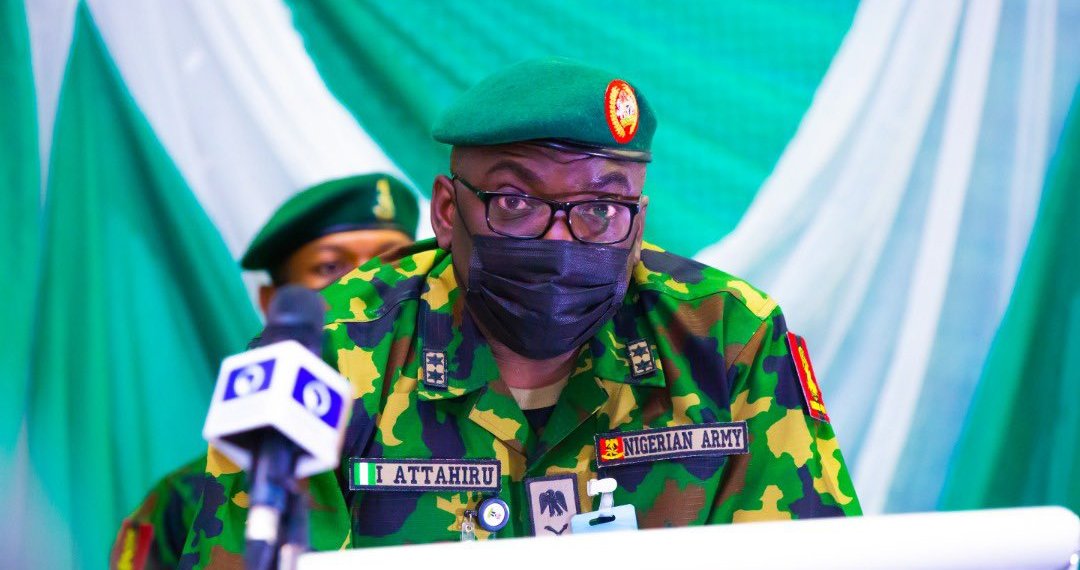 The Chief of Army Staff, Lt. Gen. Ibrahim Attahiru, has listed some plans to rebuild the Nigerian Army in the face of the security challenges facing the country.
Speaking at the opening ceremony of the Nigerian Army Operations retreat in Abuja on Monday, Attahiru promised to rebuild the army by procuring fighting equipment and rebuilding the fighting skills and capacity of soldiers.
He noted that the army would soon receive equipment and other combat enablers expected to boost its operations in the fight against insurgency.
He said, "I want to assure you that I am determined in rebuilding the fighting skills, capacity, confidence and morale of our troops across the various theatres of operations.
"In order to achieve this, my top priorities for the second and third quarters of the year would be training. I will ensure that through functional training, officers and soldiers of the Nigerian Army are equipped with the right competence and skills to effectively undertake missions in addition to developing special operations forces."
Attahiru asserted that the army under his watch would be decisive and resolute in dealing with security threats, adding that he is working to rebuild the army in line with President Muhammadu Buhari's directive to end the insurgency war.
The army chief added that he plans to boost the confidence and morale of officers in order to tackle banditry and terrorism in the Northern region.
Attahiru reiterated that troops' welfare will also be given paramount attention.
He thanked Buhari for the support given to the military and pledged the army's loyalty to the constitution and the president.
"Let me, however, remind you all that while no effort will be spared in achieving these goals, it is the command's responsibility to ensure the sustenance and maintenance of all equipment while measures must be emplaced to ensure sound administration of troops and their families," he said.
Source: Naija News