Sergio Aguero Announces Manchester City Exit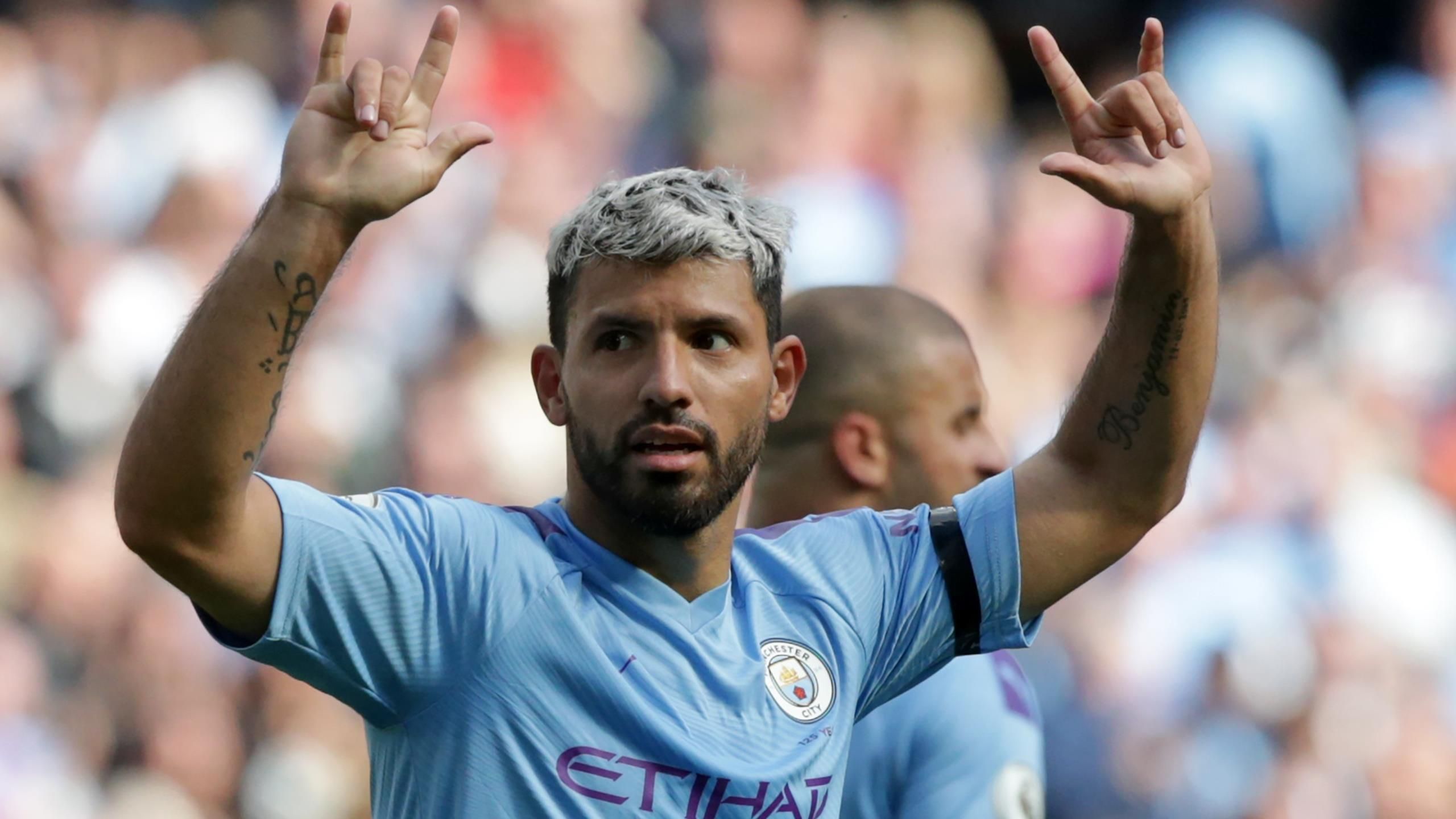 Argentine professional footballer, Sergio Leonel Agüero del Castillo, better known as Kun Sergio Aguero, has penned an emotional farewell statement as he set to exit Manchester City at the end of the summer.
Naija News understands that the 32-year-old player had spent over a decade at the Etihad Stadium.
Sergio Aguero having achieved and enjoyed the best of his professional career with Pep Guardiola's side announced in a post on his Twitter account on Monday, March 29, that he will be quitting City at the end of the summer.
The prolific marksman and one of the deadliest strikers in the English Premier League have netted no less than 254 goals for Manchester City to date.
The Argentinian declared in his statement that he is ready to face new challenges with the same passion and professionalism that he has always dedicated to continue competing at the highest level.
Aguero's statement reads: "When a cycle comes to an end, many sensations arise.
"A huge sense of satisfaction and pride remains in me for having played with Manchester City for a whole ten seasons – unusual for a professional player this day and age.
"Ten seasons with major achievements, throughout which i was able to become the top historic goalscorer and forging an indestructible bond with all those who love the club – people who will always be in my heart.
"I was to join during the reconstruction era of 2011, and with the guidance of the owners and the contributions of many players, we earned a place among the greatest of the world.
"The task to maintain this well-deserved privileged position will remain on others.
"As for myself, I will continue to give it my utmost for the rest of the season to win more titles and bring more joy to the fans.
"Then, a new stage with new challenges will begin, and I am fully ready to face them with the same passion and professionalism that I have always dedicated to continue competing at the highest level."
See the post below:
— Sergio Kun Aguero (@aguerosergiokun) March 29, 2021
Meanwhile, Arsenal, Barcelona and France legendary striker, Thierry Henry has said he will stop using social media until authorities take action on the plight of blacks, Naija News reports.