Okorocha Reacts To Clash With Imo Monarch In Owerri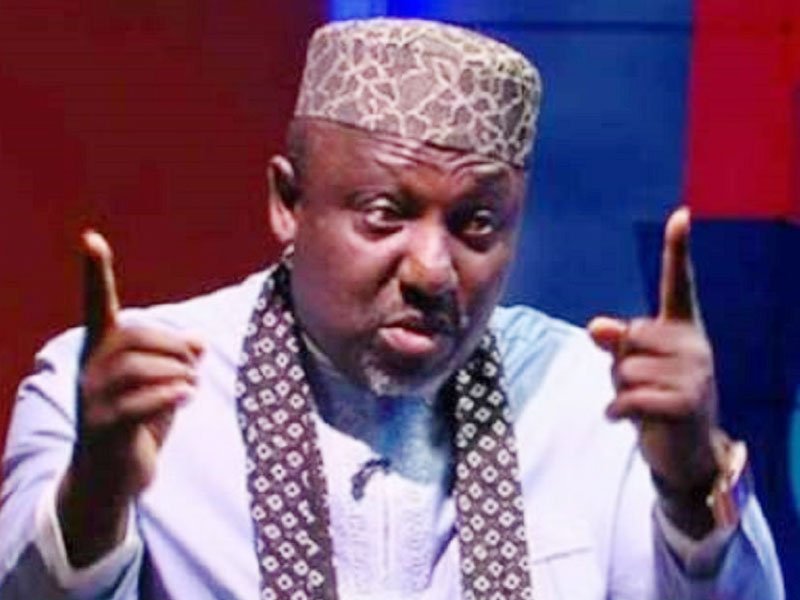 Former Governor of Imo State, Rochas Okorocha has reacted to the clash he had with the Obi of Obinugwu, Eze Cletus Ilomuanya, aboard an Air Peace flight to Abuja.
Naija News had reported how the Imo East Senator and the monarch were involved in a heated argument at the weekend on the aircraft heading to Abuja from Owerri, the state capital.
It was gathered that the monarch was dethroned as the traditional ruler of Obingwu community in Orlu council by the Okorocha administration and had refused to reinstate Ilomuanya despite a court order.
Trouble started after Ilomuanya told Okorocha, who sat next to him, to get out of his sight.
It was gathered that Ilomuanya reportedly hit the former governor- who was seated next to him – with his stick in the heat of the argument.
According to reports, the airline crew, led by the captain, had to change the seat of Senator Okorocha to prevent a further clash.
Reacting to the incident, Okorocha accused the monarch of taking advantage of the cold war between Okorocha and the Hope Uzodinma-led administration.
Okorocha, in a statement on Monday by his media aide, Sam Onwuemeodo, said the monarch confronted him in orer to warm his way into the heart of Uzodinma.
He added that the incident confirmed Okorocha's peaceful disposition as he refused to fight back.
He said: "His penchant or love for peace. His principle of live and let others live. And that was why, as lmo Governor for eight years, never had any personal confrontation with anyone. He never chased or pursued or chastised his critics. Rather, he loved them.
"llomuanya could also appreciate the maturity Okorocha exhibited and apologise to him since by 'strength shall no man prevail.
"We are also aware or not unmindful of the fact that those who want appointments in the Camphope government in the state or those who want to be reinstated as traditional rulers or those who want to return as chairmen of the state council of traditional rulers have told themselves that the easiest way or method to adopt to achieve their aims or ambitions, would be to insult or attack Okorocha, leveraging on the hostility of the government in the state now against Okorocha and his family. But time is of great essence in human endeavours. ln other words, time will tell."