ESN: We Are Not Gunmen – IPOB Replies Nigerian Military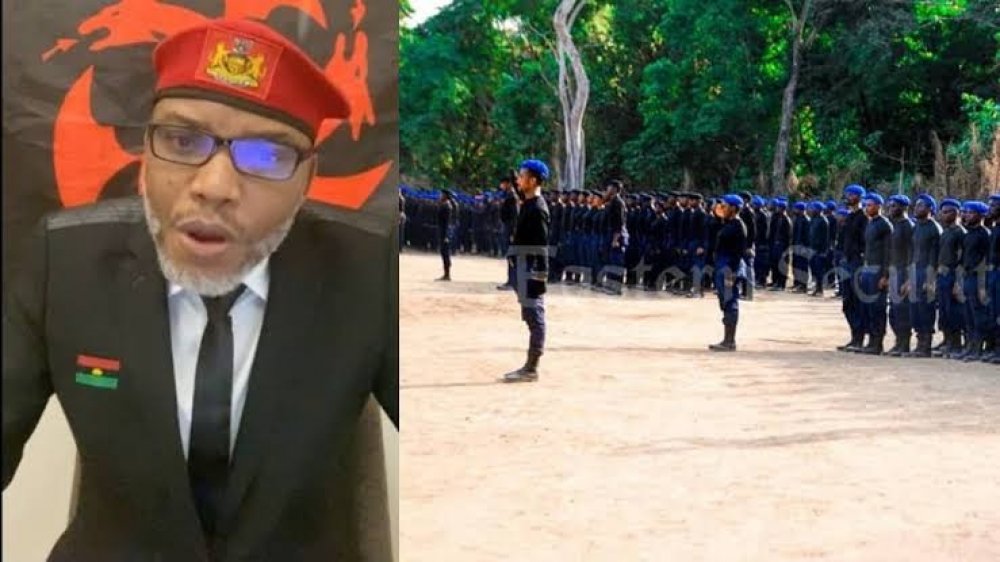 The proscribed Indigenous People of Biafra (IPOB) has denied reports linking its Eastern Security Network (ESN) to the killing of security operatives and burning of security buildings in the southeast.
The group in a statement by its spokesperson, Emma Powerful where it denied the links, stated that ESN is after terrorists operating in the region and not against security operatives.
It noted that a statement credited to the Chief of Naval Staff, Vice Admiral Awwal Gambo in which the military chief accused the ESN of attacking security operatives and formations is totally false.
Powerful added that the ESN operated in the bushes and not in the cities.
The statement partly read, "The attention of the Indigenous People of Biafra (IPOB) has been drawn to the unfounded allegation by the Nigeria Chief of Naval Staff, Vice Admiral Awwal Gambo, that the personnel of the Eastern Security Network, ESN, are responsible for the series of attacks on security agents in South East and South-South in the recent times.
"We also take exceptions to insinuations and some biased media reports linking ESN and IPOB with the purported attacks.
"We are however not surprised that the Nigeria Government will easily point accusing fingers at us. We know their antics. They are only looking for another justification to launch fresh military operation in the South East and South-South to kill more innocent and unarmed Biafrans."
Meanwhile, the Police have confirmed the arrest of a man, Cletus Nwachukwu Egole aka Alewa understood to be a pastor with the Holy Blessed Trinity Sabbath Church, Orlu, Imo State.
He was arrested for allegedly working as a spiritual cover provider for the Indigenous People of Biafra (IPOB) and Eastern Security Network (ESN).
Egole's house was used by the gang members to plan their different operations and he also provided a farmland that belongs to his late brother for the groups to use as a hideout and training camp.
The Police has blamed the two organizations for some recent attacks on security operatives and security formations across the south-east.
The Force Public Relations Officer, Frank Mba in a statement on Sunday, noted that another person arrested alongside Egole was Michael Uba, a prophet with the Association of Jewish Faith, who confessed to working with two of the masterminds of the various attacks who had previously confessed to being active members of IPOB and ESN.
He named the two other suspects as Ugochukwu Samuel a.k.a Biggy, 28-year-old and native of Arochukwu Local Government Area of Abia State, and Raphael Idang, 31, from Odukpani Local Government Area of Cross River State.