Biafra: 'Nigerianist' Are All Mental Cases – Nnamdi Kanu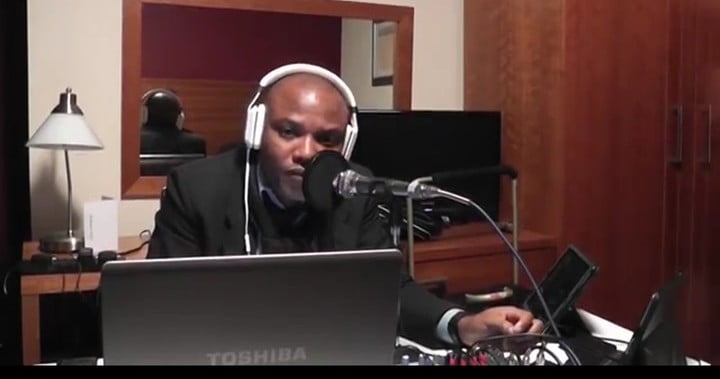 The leader of the Indigenous People of Biafra (IPOB), Nnamdi Kanu, has claimed that Nigeria started as a business enterprise.
Naija News reports that the pro-Biafra activist made this known in a post on his Twitter handle on Sunday.
He wondered how the Royal Niger Company ended up becoming the Republic of Nigeria.
Nnamdi Kanu wrote: "Can anybody name any civilised nation that started life as a business enterprise.
"How come a company formed in 1897 named 'United African company' & later changed to 'Royal Niger Company' ended up becoming a Republic of Nigeria? "Do you see why Nigerianists are all mental cases."
According to Wikipedia, the Royal Niger Company was a mercantile company chartered by the British government in the nineteenth century.
It was formed in 1879 as the United African Company and renamed to National African Company in 1881 and to Royal Niger Company in 1886.
In 1929 the company became part of the United Africa Company, which came under the control of Unilever in the 1930s and continued to exist as a subsidiary of Unilever until 1987, when it was absorbed into the parent company.
The company existed for a comparatively short time (1879–1900) but was instrumental in the formation of Colonial Nigeria, as it enabled the British Empire to establish control over the lower Niger against the German competition led by Bismarck during the 1890s.
In 1900, the company-controlled territories became the Southern Nigeria Protectorate, which was in turn united with the Northern Nigeria Protectorate to form the Colony and Protectorate of Nigeria in 1914 (which eventually gained independence within the same borders as the Federal Republic of Nigeria in 1960).