2023 Elections: Ohanaeze Insists On Igbo Presidency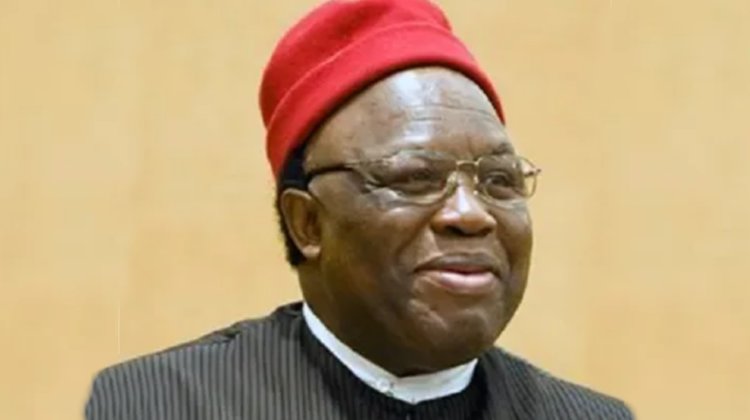 The Igbo socio-cultural group, Ohanaeze Ndigbo, has restated its commitment to a President of Igbo extraction in 2023.
In a communique issued after its Worldwide Elders Council meeting on Sunday in Owerri, the Imo state capital, the group mandated its President, Professor George Obiozor, to ensure that an Igbo man succeeds President Muhammadu Buhari in 2023.
The group asked Obiozor to collaborate with other key stakeholders to make the Igbo presidency a reality in 2023, urging every Igbo man or woman with the needed capacity to show interest in the 2023 presidential race.
The communique added that the Igbo Presidency is only achievable in consultation with other ethnic nationalities as the South East cannot produce the President alone.
According to the communique, the group also insisted on the restructuring of the country to ensure fairness, equity, and harmonious co-existence.
The group stressed the need for different components of Nigeria to unite and hold dialogue on the country's future.
It also called for a national dialogue on the political, economic, social, and cultural structure of Nigeria which will help solve the challenges facing the country.
Ohanaeze also decried the worsening insecurity in the South East and mandated its leadership to work in close consultations with state governments in Igboland to fashion out ways of protecting the Igbo.
The council stated that Igboland needs a security outfit to address issues peculiar to the people and to support efforts of the federal government.
It frowned upon the current situation whereby the Igbo resident in other parts of Nigeria have become easy targets and guinea-pigs during hostilities, both within the country and even in some parts of Africa like Ghana and South Africa.
The council, therefore, directed the Ohanaeze leadership to go into direct talks with other ethnic groups and governments at all levels on ways of finding a lasting solution to the problems facing Nigerians.
Addressing the media after the meeting, the Governor of Imo State, Senator Hope Uzodimma, commended the Ohanaeze Ndigbo leadership on what it has achieved in a short while.