Why We Don't Want Oduduwa Republic – Northern Yorubas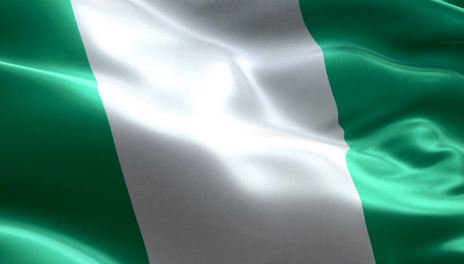 A group of people from the Yoruba ethnic group have declared that they have no interest in forming the Oduduwa republic.
According to them, Nigeria is the only republic they know and there can't be a republic within another republic.
President of the Yoruba Welfare Group Worldwide, Abdlhakeem Adegoke, who spoke on behalf of the group told newsmen in Kaduna on Sunday that they wish to dissociate themselves from any plan to create an Oduduwa republic and the agitations for the Yoruba people to break away from Nigeria.
He noted that many of them were born and bred in the North and had intermarried with northerners with whom they had always enjoyed a cordial and harmonious relationship over time.
He also alleged that those calling for a Yoruba nation are not sincere with their demands.
Adegoke who spoke during a peaceful protest organized by the group where he was flanked by other officials of the group said: "We don't believe in the existence of a Republic inside a Republic".
"We are talking on behalf of all the Yoruba in the 19 Northern States that we the Yoruba in the Northern States hereby dissociate ourselves from any Republic inside a Republic".
"We believe in the oneness and indivisibility of the Federal Republic of Nigeria", he stated, declaring, "We are not part of any Oduduwa Republic declared by our kinsmen in the Southwest.
"We want the entire world to realize the secret behind those who are agitating for Oodua republic.
"If truly they really want Oduduwa Republic they would have insisted that Hausa, Igbo and all other none Yoruba should leave Yoruba land, but as long as they insisted on Hausa Fulani alone they are not really sincere with their agitation.
"The number of Yoruba in the North is more than three States in Yoruba land. Our investment in the North is more than N5 trillion. What do they prepare for us to come and do at home?"
Meanwhile, the Police have confirmed the arrest of a man, Cletus Nwachukwu Egole aka Alewa understood to be a pastor with the Holy Blessed Trinity Sabbath Church, Orlu, Imo State.
He was arrested for working as a spiritual cover provider for the Indigenous People of Biafra (IPOB) and Eastern Security Network (ESN).
Egole's house was used by the gang members to plan their different operations and he also provided a farmland that belongs to his late brother for the groups to use as a hideout and training camp.
The Police has blamed the two organizations for some recent attacks on security operatives and security formations across the south-east.