PDP Caused Rising Insecurity In Nigeria – Okechukwu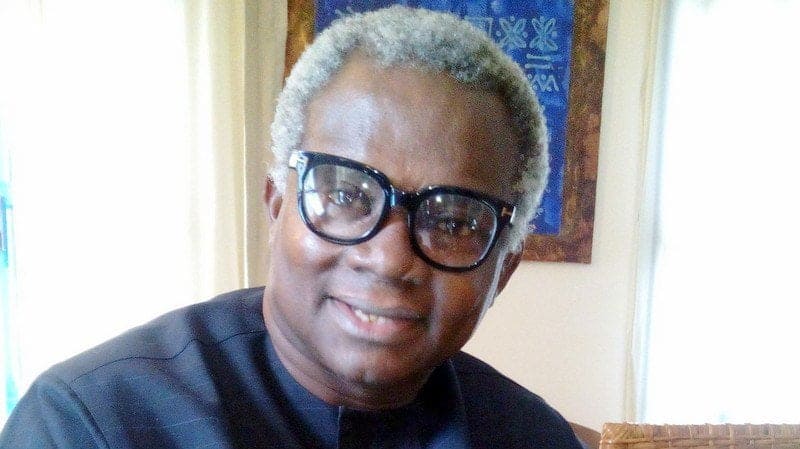 The Director-General of the Voice of Nigeria (VON), Osita Okechukwu, has accused the Peoples Democratic Party (PDP) of causing the rising insecurity in the country.
In an interview on Thursday, Okechukwu said the All Progressives Congress (APC) will need more time to clean up the mess caused by the PDP during its 16 years rule.
Okechukwu also supported that the comment of the APC Caretaker Chairman and Governor of Yobe State, Mai Buni, that the ruling party will govern the country for 32 years.
He opined that the administration of President Muhammadu Buhari has already started building a foundation that will bring end insecurity.
The APC chieftain added that Nigerians will begin to see the results of the government's effort on insecurity very soon.
"A lot of people may not know that the insecurity we now talk about here and there is the investment of PDP," he said.
"In the few months ahead, the issue of insecurity will come to a drastic end, and Governor Buni is looking at; that before 2023, those foundations we have laid would start glittering.
"Dr Buni is relying on the fact that immediately we could curb this insecurity, then the Nigerian people will see what the APC had done. He relied on what we have done on the ground and he knows it is overwhelming."
Meanwhile, a distinguished group of leaders from the South-East geopolitical zone has threatened to ask a huge number of its loyalists to dump the Peoples Democratic Party (PDP) if it fails to zone the 2023 presidency to the region.
Naija News understands that the group under the auspices of the Igbo Leadership Development Foundation stated this in a statement made available to newsmen by its Director of Public Affairs, Dr Law Mefor, in Abuja on Thursday, March 25.
Other signatories to the statement include Dr. Godwin I. Udibe (Chairman) and Onyebuchi Obeta (National Secretary).
The group vowed to drag the PDP to the court of competent jurisdiction if it failed to stick to its constitution which provides for a rotational presidency.