Ortom: Nigeria Is Not A Fulani Republic – Oyedepo Blows Hot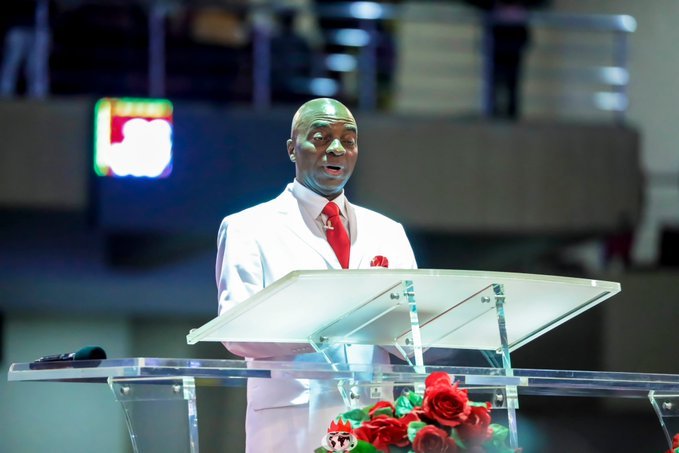 Founder and presiding Bishop of the Living Faith Church (Winners Chapel), Bishop David Oyedepo has condemned in strong terms, the recent attack by suspected herdsmen on Benue State Governor, Samuel Ortom.
Oyedepo on Wednesday while reacting to the incident, warned that Nigeria is not a Fulani republic and the government needs to stop protecting any region, tribe, or group of people who are doing wrong.
He also declared that anyone that won't allow peace reign in Nigeria will go down because Nigeria belongs to everyone and no single tribe or group can lay claim to its ownership.
Oyedepo also lamented that the government and security agencies have done nothing to the Fulani group that claimed ownership of the attack on Governor Ortom.
Bishop Oyedepo said: "For any innocent bloodshed by these agents of the devil, their generation will never recover from it. They claimed responsibility for attempting the killing of a Christian Governor and no response from any authority? I can smell a rat.
"This is not a Fulani republic, this is the Federal Republic of Nigeria, No tribe can ever claim ownership of this nation. We own this nation together. Anyone that won't let peace reign in Nigeria goes down.
"Let your judgement come upon them. We have this menace of ritual killers because they have a market. Lord, these kidnappers and those who buy human beings, let your judgement come upon them."
Meanwhile, a professor of soil science at the University of Calabar, Peter Ogban has been sentenced to prison for manipulating election results.
A high court in Akwa Ibom State on Thursday which was presided over by Justice Augustine Odokwo, found him guilty of manipulating the 2019 senatorial election in Akwa Ibom north-west in favour of the All Progressives Congress (APC) and against the Peoples Democratic Party (PDP).
Ogban who was the returning officer for the poll, was dragged before the court by the Independent National Electoral Commission (INEC).
The court found him guilty of altering results from the election and therefore sentenced him to three years in prison.