How Boko Haram Fighters Have Been Training Fulani Herdsmen, Collecting Taxes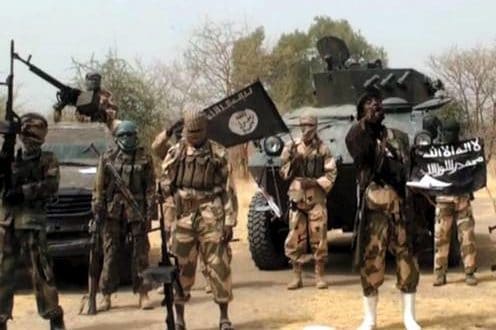 Boko Haram insurgents are joining forces with local Fulani herdsmen in some communities in Yobe State, as the terrorist train the herdsmen and get cows as taxes from them.
A military source that spoke with SaharaReporters disclosed that the terrorists collect one cow for every 40 cows and other food items as taxes from the herdsmen.
It was reported that the insurgents are arming the herdsmen including underage boys, while some are recruited, and prepared to carry out the next schedule of attacks.
"The training of herdsmen and collection of taxes from them is a common practice in Geidam town, Yobe State. The terrorists are in need of food items, including meat and they are recruiting and training the herdsmen in Gonisaleri, Dawayya and Abari villages in the Geidam Local Government Area," a military source stated.
"Terrorists collect one cow for every 40 cows as taxes; issue tags and receipts to the herdsmen. It is becoming an organised process."
In another development, a gun battle between bandits and troops of the Nigerian Army has resulted in the death of not less than four persons in Benue State.
This follows the gun shoot out between bandits and soldiers after the bandits on Wednesday invaded a market located at Abaji in Shitile axis of Katsina-Ala Local Government Area of Benue state but were repelled by the troops.