Fayemi: I Was Attacked By Police… APC Governors Not Against Restructuring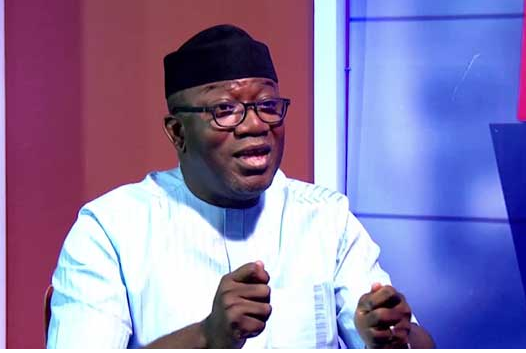 Chairman of the Nigerian Governors Forum (NGF) and Ekiti Governor, Kayode Fayemi, has revealed that he was a victim of police attack.
Speaking on Wednesday during a virtual event hosted by the National Institute for Legislative and Democratic Studies, he said he was attacked by the police in spite of his position as a sitting governor.
While stating that governors don't have unlimited power, Fayemi there are issues that are beyond the powers of governors.
He said: "No matter how powerful you are as a governor, there are issues that you do not have control over because this is an over-centralised state as I mentioned earlier.
"The governor may direct his police commissioner but the inspector general of police (IGP) may tell the police commissioner not to respond to that order.
"I have been governor for some time and I have been a victim of police attack even as governor. So people should not make any exaggeration about the powers of governors."
On Restructuring
The NGF chairman dismissed reports that APC governors were against restructuring and not taking it seriously.
Fayemi said: "I can tell you categorically, take APC governors, for example, we have in our manifesto the whole issue of restructuring. We set up a committee that worked on restructuring. The committee produced the report — that report was given to the national assembly to work on.
"Have they done it? That is an area where the legislative institute can work with the national assembly to effect change if they see it as something that could relate with the general view of the ordinary Nigerians, not just the view of the political party."
Download NAIJA NEWS app: