Buhari's Government Not Corrupt – Lai Mohammed Declares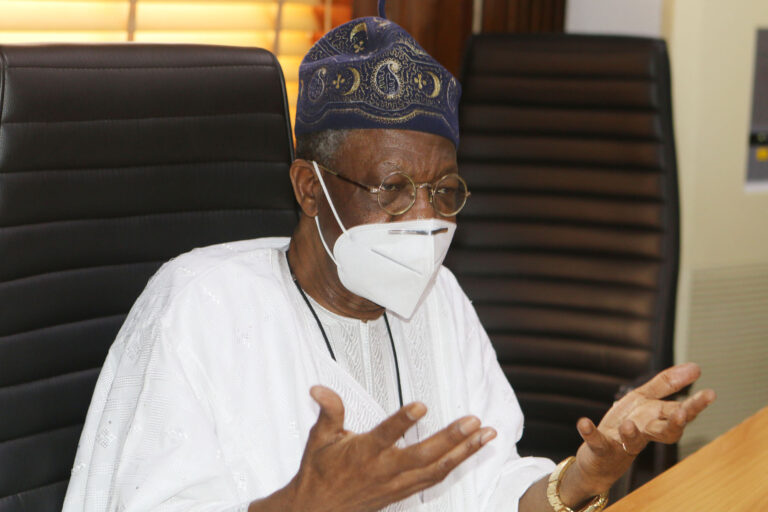 Nigeria's Minister of Information and Culture, Lai Mohammed has declared that those tagging the administration of President Muhammadu Buhari as corrupt are not saying the whole truth.
The Minister disclosed on Wednesday while addressing state house correspondents that the current administration has put different measures in place to check corruption.
Mohammed specifically called out Transparency International (TI), accusing the organization of wrongly reporting corruption in Nigeria and the current government's efforts in tackling it.
"Our position, which I have declared before, is that that rating does not truly reflect the great strides that the administration has made in the area of fighting corruption.
"The government has put in place various reforms in fighting corruption, but some of these reforms will take time to yield the desired results because the matrix used by TI is not just about graft alone; it includes how transparent or how opaque the services are and when we looked at what we scored in the 2018, 2019 transparency reports, we realized that we scored very low in the area of ease of doing business in particular.
"That is why the Federal Government embarked on reforms, especially at the seaports, because that is one area where we scored very low and you will see that in recent times, we have embarked on numerous reforms at our seaports so that our rating will improve," Mohammed told journalists after the weekly federal executive council meeting.
He added that part of what the current administration is doing is to prevent corruption rather than just prosecute corruption.
He said: "In addition, we are putting more emphasis on the preventive mechanism of corruption rather than prosecution. We believe that it is more important to put in place preventive mechanism rather than prosecution and these preventive mechanisms that we have put in place include the programme launched by the ICPC, which is what they called the National Ethics Policy, which addresses integrity issues in all sectors of the polity and is directly linked to the pillar of national anti-corruption strategy.
"Also, the Code of Conduct Bureau has put in place some preventive measures, especially in the area of energising the code of conduct for public officers.
"What we said is that we take these ratings seriously, so we actually went and analysed the ratings and we found that there have been some gaps. It is either we have not flooded enough data or they have not revised all data because we found it strange that the country's rating in certain areas has remained the same for a period of 10 years and we are taking the media measures so that they can get this data in respect of these sectors because we believe that it is not possible for you not to improve, for you not to lose points for 10 years. So, there's a bit of discrepancy there."
Naija News recalls that Transparency International (TI) in its 2020 Corruption Perception Index (CPI) has ranked Nigeria as the second most corrupt country in West Africa.
The report also rates only 12 countries as more corrupt than Nigeria in the whole of Africa with Nigeria occupying 149th position out of 180 countries of the world analyzed in the report.

Exposed: Number Of Escapees, Recaptured Inmates After Gunmen Attacked Oyo Prison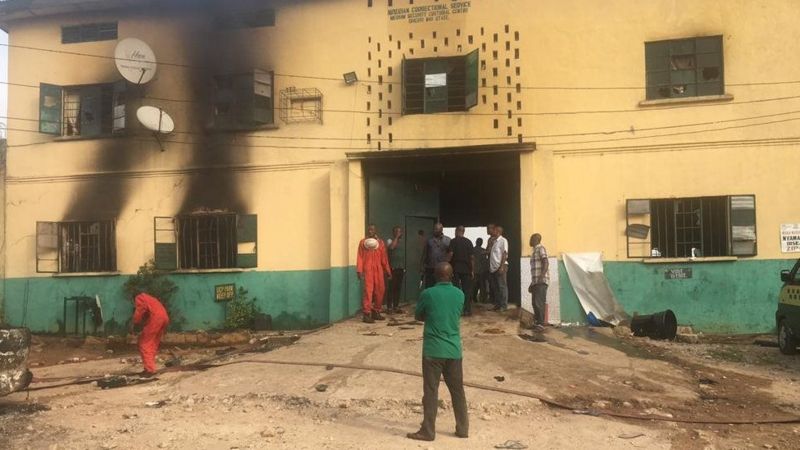 Oyo State Command of the Nigeria Correctional Service (NCS) has reacted to the invasion of the Abolongo Correctional Centre in Oyo town around 9:30pm on Friday by gunmen who used dynamite to blast the wall.
Its Public Relations Officer, Olanrewaju Anjorin, in a statement in Ibadan on Saturday, said 837 awaiting trial inmates escaped from the Abolongo Correctional Centre in Oyo Town, when gunmen attacked the facility.
Anjorin said all the 837 awaiting trial inmates were freed by the attackers, pointing out that the cell housing the convicts and the inmates were not vandalised.
The Public Relations Officer, however, disclosed that a total of 262 escaped inmates had been recaptured, while 575 were still at large.
"The invaders arrived the centre heavily armed with sophisticated weapons and after a fierce encounter with the officers on guard, they gained entrance into the yard, using dynamite to blast the wall.
"All the awaiting trial detainees were forced out of custody, the cells housing the convicts and the female inmates were not vandalised.
"Meanwhile, a total of 262 of the escapees have been recaptured, leaving 575 still at large.
"Following the directives of the Controller-General of Corrections, Haliru Nababa, the State Controller, Noel Ailewon, has commenced the process of search and recapture after visiting the scene of the incident," he said.
Anjorin said the state controller had assured the public that no effort would be spared to recapture the fleeing inmates.
According to him, the controller-general has solicited for credible intelligence to assist the security agencies in tracking down the fleeing inmates.
The PRO said that the Oyo Custodial Centre was established in 2007 with a capacity of 160 inmates, but had a total population of 907 at the time of the attack.
"Of this number, awaiting trial persons were 837 representing 92 per cent with just 64 convicts," Anjorin said.
'Buhari's Army Only Mighty On Paper, Steal And Sell Weapons To Terrorists'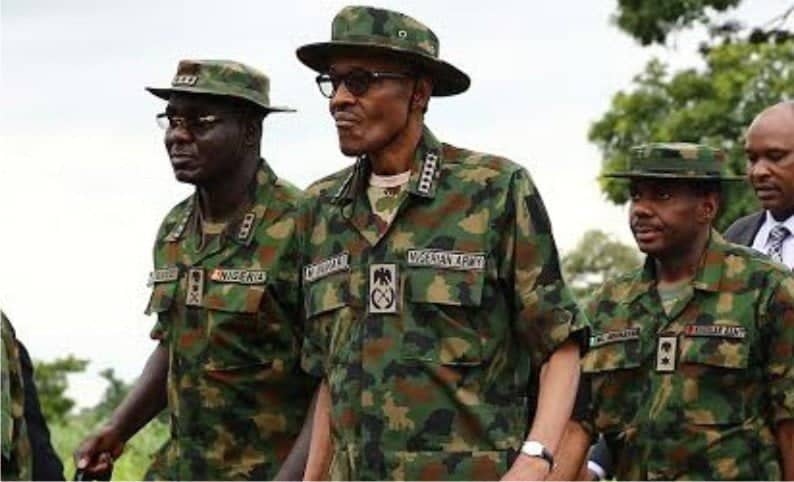 A London Newspaper, The Economist, had berated the Muhammadu Buhari-led federal government over its handling of Nigeria's economy.
In its editorial titled: 'The crime scene at the heart of Africa' the paper located at number 1-11 John Adam Street Westminster, London, England, the paper accused the federal government of doing little or nothing to change the lives of Nigerians.
While insisting that the Nigerian Army was only, the Economist stated that many of its soldiers are "ghosts" who exist only on the payroll, adding that much of its equipment is stolen and sold to insurgents.
According to the paper, the Nigerian Police Force, NPF, are understaffed, demoralised and poorly trained.
The Economist stated that many supplement their low pay by robbing the public they have sworn to protect.
Read the full editorial below:
The crime scene at the heart of Africa
Insurgency, secessionism and banditry threaten Nigeria
Africa's biggest nation faces its biggest test since its civil war 50 years ago
"Little more than six decades ago, as Nigeria was nearing independence, even those who were soon to govern Africa's largest country had their doubts about whether it would hold together. British colonists had drawn a border around land that was home to more than 250 ethnic groups. Obafemi Awolowo, a politician of that era, evoked Metternich, fretting that "Nigeria is not a nation. It is a mere geographical expression."
"The early years of independence seemed to prove him right. Coup followed coup. Ethnic pogroms helped spark a civil war that cost 1m lives, as the south-eastern region calling itself Biafra tried to break away and was ruthlessly crushed. Military rule was the norm until 1999. Despite this inauspicious start, Nigeria is now a powerhouse. Home to one in six sub-Saharan Africans, it is the continent's most boisterous democracy. Its economy, the largest, generates a quarter of Africa's gdp. Nollywood makes more titles than any other country's film industry bar Bollywood. Three of sub-Saharan Africa's four fintech "unicorns" (startups valued at more than $1bn) are Nigerian.
"Why, then, do most young Nigerians want to emigrate? One reason is that they are scared. Jihadists are carving out a caliphate in the north-east; gangs of kidnappers are terrorising the north-west; the fire of Biafran secessionism has been rekindled in the oil-rich south-east. The violence threatens not just Nigeria's 200m people, but also the stability of the entire region that surrounds them.
"Readers who do not follow Nigeria closely may ask: what's new? Nigeria has been corrupt and turbulent for decades. What has changed of late, though, is that jihadism, organised crime and political violence have grown so intense and widespread that most of the country is sliding towards ungovernability. In the first nine months of 2021 almost 8,000 people were directly killed in various conflicts. Hundreds of thousands more have perished because of hunger and disease caused by fighting. More than 2m have fled their homes.
"The jihadist threat in the north-east has metastasised. A few years ago, an area the size of Belgium was controlled by Boko Haram, a group of zealots notorious for enslaving young girls. Now, Boko Haram is being supplanted by an affiliate of Islamic State that is equally brutal but more competent, and so a bigger danger to Nigeria. In the south-east, demagogues are stirring up ethnic grievances and feeding the delusion that one group, the Igbos, can walk off with all the country's oil, the source of about half of government revenues. President Muhammadu Buhari has hinted that Biafran separatism will be dealt with as ruthlessly now as it was half a century ago.
"Meanwhile, across wide swathes of Nigeria, a collapse in security and state authority has allowed criminal gangs to run wild. In the first nine months of this year some 2,200 people were kidnapped for ransom, more than double the roughly 1,000 abducted in 2020. Perhaps a million children are missing school for fear that they will be snatched.
"Two factors help explain Nigeria's increasing instability: a sick economy and a bumbling government. Slow growth and two recessions have made Nigerians poorer, on average, each year since oil prices fell in 2015. Before covid-19, fully 40% of them were below Nigeria's extremely low poverty line of about $1 a day. If Nigeria's 36 states were stand-alone countries, more than one-third would be categorised by the World Bank as "low-income" (less than $1,045 a head). Poverty combined with stagnation tends to increase the risk of civil conflict.
"Economic troubles are compounded by a government that is inept and heavy-handed. Mr Buhari, who was elected in 2015, turned an oil shock into a recession by propping up the naira and barring many imports in the hope this would spur domestic production. Instead he sent annual food inflation soaring above 20%. He has failed to curb corruption, which breeds resentment. Many Nigerians are furious that they see so little benefit from the country's billions of petrodollars, much of which their rulers have squandered or stolen. Many politicians blame rival ethnic or religious groups, claiming they have taken more than their fair share. This wins votes, but makes Nigeria a tinderbox.
"When violence erupts, the government does nothing or cracks heads almost indiscriminately. Nigeria's army is mighty on paper. But many of its soldiers are "ghosts" who exist only on the payroll, and much of its equipment is stolen and sold to insurgents. The army is also stretched thin, having been deployed to all of Nigeria's states. The police are understaffed, demoralised and poorly trained. Many supplement their low pay by robbing the public they have sworn to protect.
"To stop the slide towards lawlessness, Nigeria's government should make its own forces obey the law. Soldiers and police who murder or torture should be prosecuted. That no one has been held accountable for the slaughter of perhaps 15 peaceful demonstrators against police abuses in Lagos last year is a scandal. The secret police should stop ignoring court orders to release people who are being held illegally. This would not just be morally right, but also practical: young men who see or experience state brutality are more likely to join extremist groups.
Things don't have to fall apart
"Second, Nigeria needs to beef up its police. Niger state, for instance, has just 4,000 officers to protect 24m people. Local cops would be better at stopping kidnappings and solving crimes than the current federal force, which is often sent charging from one trouble spot to another. Money could come from cutting wasteful spending by the armed forces on jet fighters, which are not much use for guarding schools. Britain and America, which help train Nigeria's army, could also train detectives. Better policing could let the army withdraw from areas where it is pouring fuel on secessionist fires.
"The biggest barrier to restoring security is not a lack of ideas, nor of resources. It is the complacency of Nigeria's cosseted political elite—safe in their guarded compounds and the well-defended capital. Without urgent action, Nigeria may slip into a downward spiral from which it will struggle to emerge."
Charges Against Nnamdi Kanu Mere Speculations, Won't Stand In Court – Ifeanyi Ejiofor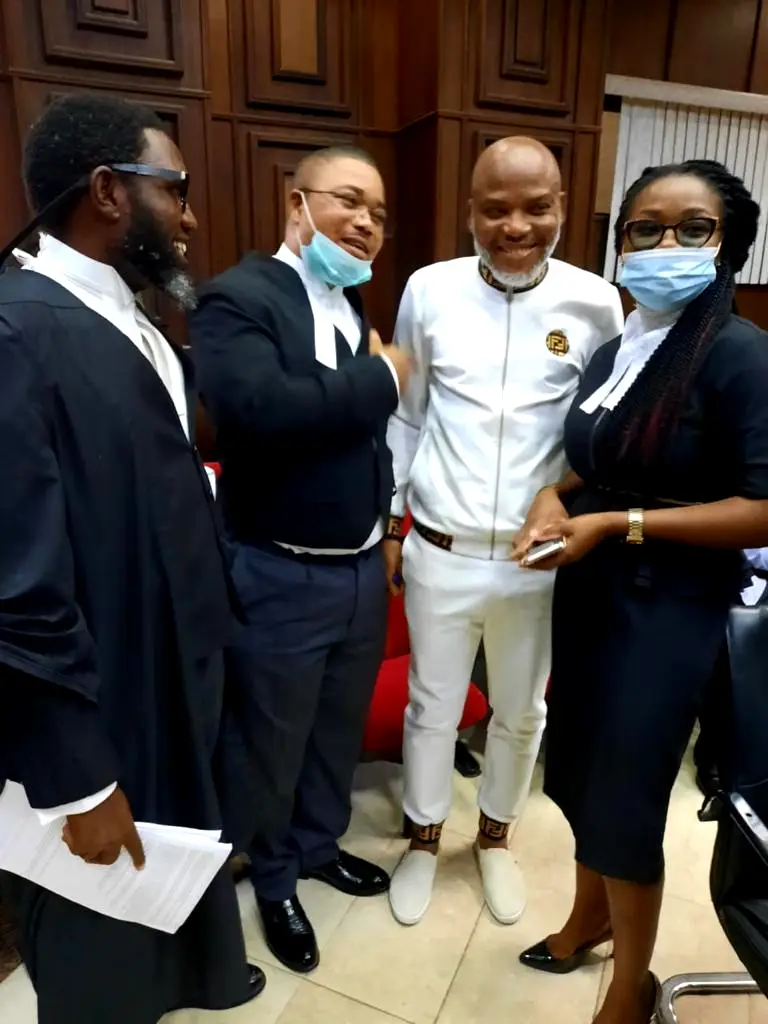 The lead counsel of Nnamdi Kanu, the embattled leader of the Indigenous People of Biafra (IPOB), Ifeanyi Ejiofor, has rubbished the charges against his client.
Recall that journalist and individuals were barred from witnessing the trial of Nnamdi Kanu on Thursday.
Following the trial, AGF Abubakar Malami had in a press conference accused Nnamdi Kanu of killing Dr Chike Akinyuli and former presidential aide, Ahmed Gulak.
The AGF also accused the Kanu-led IPOB of attacking 164 police stations and killing 175 security operatives across the country, stating that a Presidential Ad-hoc Committee which was inaugurated by President Muhammadu Buhari to investigate activities of the IPOB came up with the figures.
He noted that 175 security personnel killed comprised of 128 Policemen, 37 military personnel and 10 other security operatives.
The minister alleged that Kanu's broadcasts fuelled the #EndSARS protests that led to the destruction of public facilities, including the attack on the Oba of Lagos.
Malami said Kanu is not alone in his operations but has been receiving help from some individuals, countries and organizations sympathetic to his cause.
Reacting in a post on his Facebook page, Ejiofor stated that most of what Malami accused Nnamdi Kanu of has been addressed by the IPOB's leader counsel.
According to the pro-Biafra activist lawyer, he would ensure their is media presence, going forward, in the courtroom during the hearing of the IPOB leader's case.
He wrote, "Henceforth, No Hearing will be conducted in our Client's case without media present, we shall insist, come 10th November 2021."
"After a robust outing of 21st October, and strong objection raised to the empty charge, the narratives changed.
"Note that the media has been awashed with this false narrative right from the very first day our client was extraordinarily renditioned to Nigeria, even before the amended seven charges were filed twice.
"Their seven counts were amended twice upon being served with our Preliminary Objection. Remember that the facts they substantially relied upon in their purported amended charge, dwelt much on this speculation as you saw in their press statement.
"In all, I implore you all to remain calm, peaceful and focused, your eyes should always be on the ball, because we will demystify them only in law court. They cannot place something on nothing and expect it to stand, it must fail woefully!"