You Lied, Awolowo Did Not Introduce Ethnic Politics – Fani-Kayode Fires Chidoka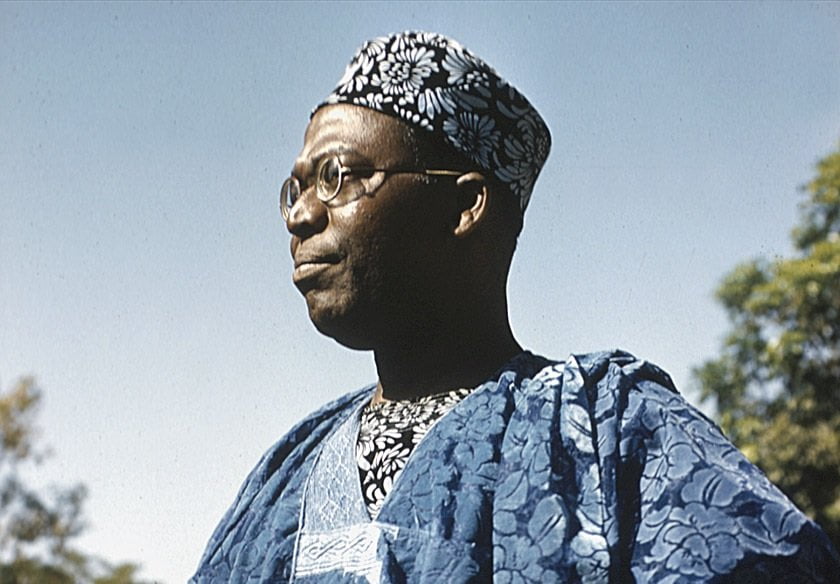 Former Minister of Aviation Femi Fani-Kayode has tackled Osita Chidoka, also a former Aviation Minister, over comments he made concerning Obafemi Awolowo.
Naija News reports that Chidoka in a post on his Facebook disclosed that he agrees with his late father that Chief Awolowo introduced ethnic politics into Nigeria.
He, however, stated that he admires the late Premier of Western Region even though he had an unforgiving nature.
Chidoka described the late Awolowo as a great disciplinarian, fine writer and a courageous man who modernised campaigning in Nigeria.
"He modernised campaigning in Nigeria, but most importantly, he wrote copiously. He was a reader and a writer. Awo was astounding in his courage. I love his turn of phrases. He wrote such beautiful lines like " my jewel of inestimable value" his love of law and its practice. Reading his books gave very good insight into the first republic."
"Awo had his issues; he was rigid, unforgiving, and like his contemporaries, used unorthodox mechanism for party funding that has continued to plague Nigeria to this day. While Coker Commission of Inquiry was a witch-hunt, the facts were glaring and Awo acknowledged this much in the book Travails of Democracy pg 383 to 390."
Reacting in a post on his Twitter handle, Fani-Kayode described Chidoka's claims as false, stressing that ethnic politics was introduced by others.
"This is false. Awo did NOT introduce ethnic politics to Nigeria. Ethnic politics was introduced by OTHERS from OUTSIDE Yorubaland long before Awo came on the scene & Action Group was formed," Fani-Kayode wrote.
"Facts are sacred and opinion is cheap. Historical revisionism is a very dangerous and irresponsible thing. I know the history inside out.
"We know when it started, how it started, who started it and where it took us to. Learn more about what happened in the early & mid-1940's."