Yoruba Group Tackles Akeredolu Over Comment On Oduduwa Republic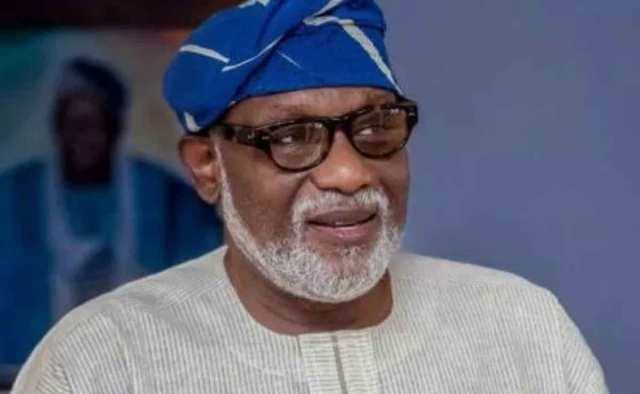 A pan-Yoruba group, Ilana Omo Yoruba, has slammed Governor Rotimi Akeredolu of Ondo State over his comment that Yoruba people seeking self-determination should stay clear of his state.
Recall that the Ondo State Governor warned Yoruba activist, Sunday Igboho and others agitating for a sovereign Yoruba nation to stay away from the state.
Akeredolu in his statement noted that the people of Ondo State are determined to stay in Nigeria, describing Igboho and other secessionists as noisemakers.
But in a statement on Tuesday signed by its Homeland Secretary, Basorun Kunle Adesokan, and one of its leaders, Otunba Folashade Olukoya, the group said that the body is not seeking secession from Nigeria but the sovereignty of the Yoruba nation.
The statement reads: "We are saying for the sake of clarity that what we declared is the sovereignty of Yoruba Nation from Nigeria, and not secession from Nigeria.
"We want an autonomous Yoruba Nation. We want to determine how we want to govern our people. We want to control and manage our resources. We want to police and secure the lives and properties of our people.
Ilana Omo Yoruba added, "We have made our position known. Our agitation for autonomous Yoruba Nation is legally grounded, intellectually rooted and it shall be executed without shedding of blood.
"Akeredolu cannot sit inside the comfort of his office and claim to be speaking for the people of Ondo state that he has failed to regularly pay their monthly salary, pension and gratuities."