See Why Ambode Was Appointed Into APC Committee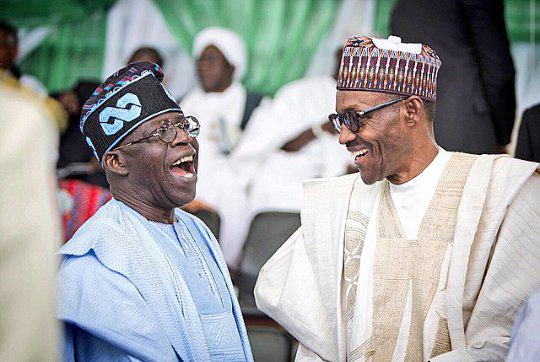 The former Governor of Lagos State, Akinwunmi Ambode, was on Tuesday appointed into the All Progressives Congress' contact and strategy committee to weaken the presidential ambition of the National Leader of the party, Bola Tinubu in 2023, according to a top source in the party.
According to DailyTrust, Ambode was named in the committee to reduce the influence of the former Governor of Lagos in the South-West as the party brings in more politicians who are perceived to be opposed to Tinubu.
Recall that Ambode's second term bid was truncated by Tinubu who supported the President Governor, Babajide Sanwo-Olu to take over in 2019.
The development had seen Ambode stay away from politics in Lagos State and the federal level until his appointment on Tuesday.
Aside from Ambode, the party also handed positions to big politicians like a former deputy governor of Osun State, Iyiola Omisore; a former governor of Ogun State, Gbenga Daniel, and former Speaker Bankole, some others in the South-West.
There claims that they were appointed to weaken Tinubu's presidential ambition ahead of 2023.
Talking about the relationship between Buhari and Tinubu, a source in the presidency said, "President Buhari has never had a cordial relationship with Asiwaju. He believes that the former governor of Lagos State should be used to achieve his ambition. After the 2015 elections, you will recall that Asiwaju was abandoned."
"He was brought close again before the 2019 elections. So, there is no need to worry about their relationship. It is the same scenario that is playing out," he said.
The cabinet member further stated that the President had not hidden the fact that he is not interested in Tinubu's candidature.
"The president is not interested in Tinubu's candidature because he is not convinced that Asiwaju is the right person to succeed him," the minister said.
A ranking APC lawmaker also stated that the President was not happy with the South-West happenings even as he accused Tinubu of doing nothing visible to quench the region's rising agitations.
In another development, the People Democratic Party (PDP) has asked the Caretaker Chairman of the All Progressives Congress (APC) and Yobe State Governor, Mai Mala Buni, to resign over his comment against the Supreme Court, following its judgement on the Imo North senatorial dispute.
In a statement by its National Publicity Secretary, Kola Ologbondiyan, on Wednesday, the PDP condemned Buni for insinuating that apex court justices held a meeting with some PDP leaders, with a view to awarding the opposition party victory.