Ibezim vs Araraume: Buni Begs Supreme Court Judges Over 'APC's Allegation'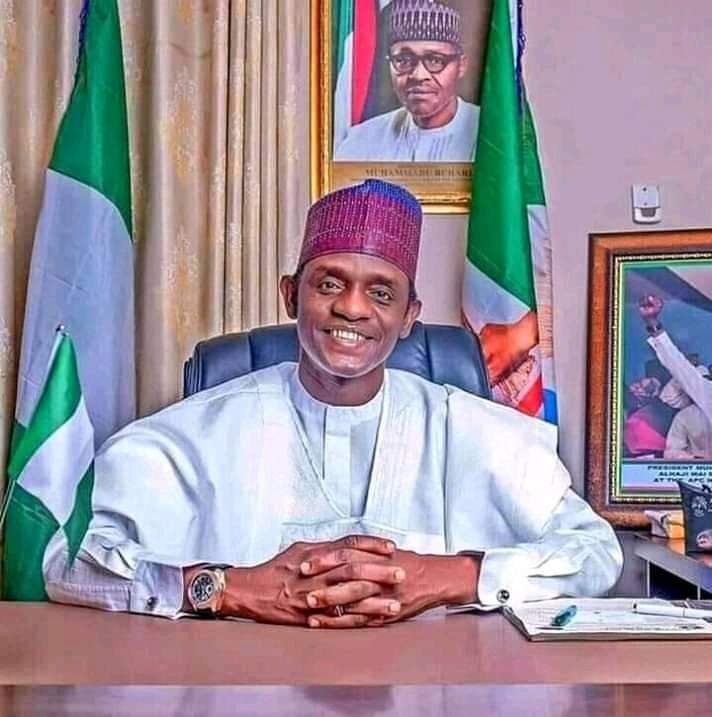 Chairman of APC Caretaker and Extraordinary Convention Committee (CECPC) and Governor of Yobe State, Mai Mala Buni has denied making any false allegation against the Supreme Court justices.
The Supreme Court on Tuesday suspended a hearing in a suit on the Imo North senatorial bye-election which was held on December 5, 2020.
Hearing the appeal on Tuesday, Justice Musa Datijo Muhammad, who led a five-man panel of justices, told the two counsel in the matter that the proceeding has been halted.
Muhammad disclosed that the interim chairman of the APC had written a petition against him and two other justices – Helen Ogunwumiju and Abdu Aboki – accusing them of allegedly having a meeting with members of the Peoples Democratic Party (PDP) to subvert justice in the case.
But in a swift reaction in a statement signed by Mamman Mohammed, DG Press and Media to the governor, Buni apologised to their Lordships for the injury such reckless comment may have caused the Justices.
The APC caretaker chairman also promised to investigate the source of the story, stressing that he could not have made such reckless statements knowing the positions of their Lordships
Buni said: "It has come to my knowledge that an allegation was made against some Supreme court judges claiming that there was a meeting between their Lordships with the PDP to subvert the cause of Justice in the case of the Imo North Senatorial election.
"I want to make my position abundantly clear and in an unambiguous terms that, l Hon. Mai Mala Buni, the Executive Governor of Yobe state and Chairman APC Caretaker Extraordinary Convention Planning Committee, had at no time personally said, written nor directed anyone to write on my behalf or the party to allege or claim that their Lordships met with members of the PDP or any political party on any matter.
"I must say l am conscious of the positions their Lordships occupy, and would not be a party or associated to such reckless statements against their Lordships."
Recall that Ifeanyi Ararume and Francis Ibezim, both members of the APC, have been in a legal battle in a bid to become the senator representing Imo North senatorial district.