Again, We've Not Decided On Zoning 2023 Presidential Ticket – PDP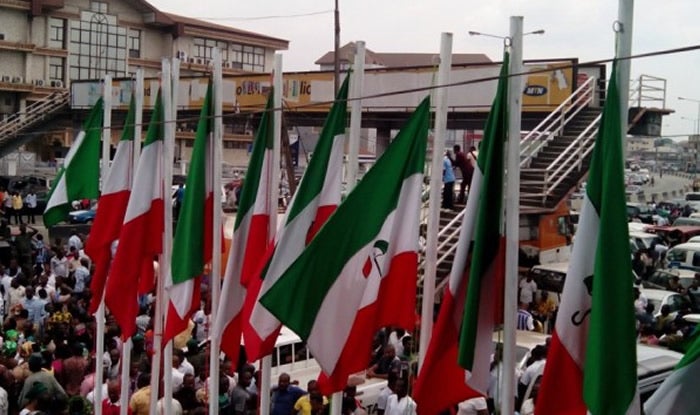 The Peoples Democratic Party (PDP) has denied reports that it has decided on throwing the 2023 presidential ticket open or zoning it to a particular geo-political region.
According to a statement on Wednesday, signed by Its Publicity Secretary, Kola Ologbondiyan, the party said it had not adopted the recommendation of the report submitted by Bauch Governor, Bala Mohammed-led committee.
The statement said: "The PDP notes that the recommendations will be subjected to its democratic process by relevant organs of the party and consultation across all national interests.
"The PDP assures that its decision on zoning will be the product of wide consultation, discussions and consensus building, taking into consideration the aggregate aspiration and hope of the generality of the Nigerian people.
"Our party has, however, noted the disposition and line of discussion from various political interests across the six geo-political zones of our country in this regard, and at the appropriate time, the collective understanding of Nigerians will prevail."
Meanwhile, the Bala Mohammed committee has said throwing open its 2023 presidential ticket is for the party to look for a nationalist who would unify the country.
The Secretary of the panel, who is also the Deputy National Secretary of the PDP, Dr. Emmanuel Agbo said the panel in reaching its decision took cognizance of the crisis facing Nigeria.
He said: "We are in a dire situation as was the case after the annulment of the June 12 1993 Presidential Election. Nigeria was in the precipice of disintegration and all Nigerians looked in the direction of a leader who can pull back Nigeria to a nation. This is what we are looking for, a nationalist who is a unifier to pull back Nigeria from disintegration."
Speaking on the alleged existence of an anointed candidate to fly the PDP presidential flag in 2023, Agbo said: "Neither we in the committee nor the PDP as a party has any anointed candidate in mind. We acted purely in the overall interest of the party. We have no preferred candidate. If there is anything like a preferred candidate, the committee would have narrowed its recommendations to the zone. But rather, we threw it open.
"Our recommendation does not in any way preclude the South-east. It does not foreclose it going to the south. We just need a leader that would rescue Nigeria from disintegration.
"Again, it is like a political solution that happened in 1999 when Chief Olusegun Onasanjo emerged. We need a purposeful leader; a detribalised Nigerian that can come from anywhere. He can even come from the south. The trouble in Nigeria is overwhelming, we are not thinking of a regional leader. We are looking for a true nationalist who will put Nigeria on a reverse gear from this present situation that we find ourselves.
"Does zoning of the presidential candidate of the PDP solve the present crisis in Nigeria? Does zoning solve insecurity, provide employment and improve the state of the economy? Can the present situation bring back ourselves to one nation that we used to be? Throwing the presidential ticket of the PDP open does not shut any zone out. The present situation calls for a true nationalist."