20 Kids Can't Work Together For 20 Years: Nigerians Fire APC Over Plan To Rule For 32 Years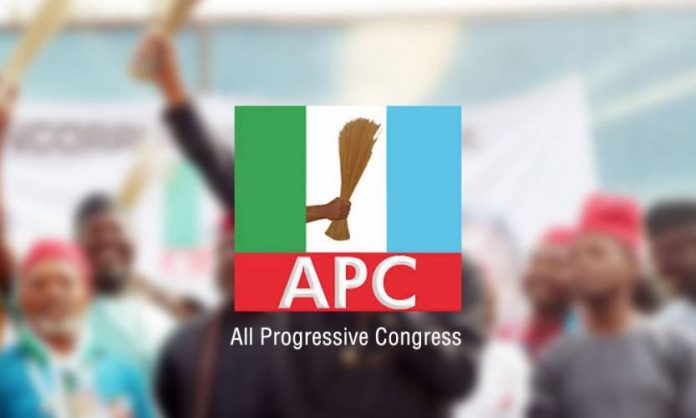 Nigerians have taken to social media to react to the ambition of the All Progressives Congress to remain in power for the next 32 years.
The statement of the Chairman of the National Caretaker Committee of the APC, Mai Mala Buni, that the ruling party hopes to remain in power for eight terms did not sit down well with Nigerians.
He stated this while inaugurating the party's 61-member Contact and Strategy Committee, at the APC National Secretariat, in Abuja, on Tuesday.
Buni, who is the governor of Yobe State, explained that the party decided to set up a high-powered committee to map out strategies and prepare grounds for the actualization of this objective.
According to the governor, the APC under his leadership had achieved a lot in terms of its core mandate of reconciling aggrieved party members and attracting new members.
Nigerians that reacted on Twitter noted that the party had been given two-term in power without results to show for it.
See some reactions gathered by Naija News below.
No wonder I saw 2047 and 2051 on tweeter. ???? It is impossible. 20 kids can't work together for 20 years. 30 adults can't work together for 30 months. There will be forced separation.

— Okunola Akeju. MD (@MooAkee) March 24, 2021
How comes ,we gave them two terms but the people are suffering with hunger and poverty in all over around the Nation's.
And there is lack of insecurities in every where @DeleMomodu

— Abdulmuminu Mahmoud (@Mai_YaQi) March 24, 2021
In only six years they have destroyed Nigeria, it is eight terms they seek. First get Nigeria back to how you met it pre 2015 then vacate the scene come 2023. We no do again ?

— John Okon-Williams (@jhonoguyng) March 24, 2021
APC doesn't mean well for Nigeria and her citizens . They here to steal , kill and destroy . Nigeria has never been this bad .. I wonder how these people sleep at night knowing fully well they're failures.

— Common Ambassador (@cajetan_uzoma) March 24, 2021
A Party that took Nigeria to the point where we doubt there would be anything like Nigeria by 2023.

This same party wants to rule themselves for 32 years.

— King-David ?? (@D_Okee) March 24, 2021