Why EFCC Can't Afford To Fail In Anti-Corruption War – Bawa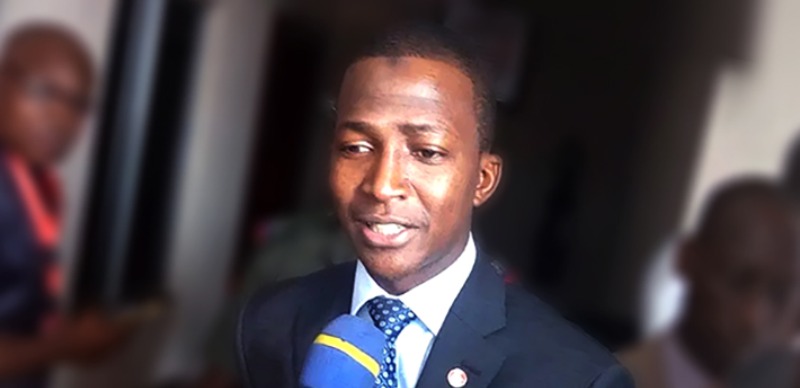 The Chairman of the Economic and Financial Crimes Commission (EFCC), Abdulrasheed Bawa, has said the fight against corruption will not fail under his tenure.
Speaking on Monday when he visited the Sokoto zonal office of the commission, Bawa noted that the anti-graft agency cannot afford to fail in the discharge of its duties.
Bawa urged the officials to deliver on their mandate, be disciplined, and carry out their duties with the utmost professionalism.
He said: "We have already promised to do the job to the best of our abilities and therefore cannot afford to fail. The eyes of Nigerians and, indeed the whole world, are on us.
"The commission will not tolerate any act inimical to discipline, either overtly or covertly, and will deal with such to the full extent of the laws, rules, and regulations.
"Having been chosen from among you, I have a singular advantage of being conversant with all the issues on ground, ranging from promotions, welfare, seniority, and ranking.
"I assure you that committees are already in place to take a holistic look at these issues and recommend lasting solutions that will be implemented immediately".
Meanwhile, the Northern Elders Forum (NEF) has blamed the Muhammadu Buhari-led administration for the calls by different groups for the eviction of citizens from some parts of the country.
In a statement on Monday, NEF's spokesperson, Hakeem Baba-Ahmed, said such threats by different groups have become popular because the government has not shown much will to address the situation.
"It is no exaggeration to say that our country has never been so threatened by a combination of weak and ineffective governance and a determined effort from many quarters to capitalise on this weakness to attack the foundations which give all citizens and communities some comfort that we are not headed for almost certain, irretrievable disaster," he said.
"It appears that many groups and persons who have public standing, political adventurers and upstarts believe that it is open season to intensify attacks on the foundations of our co-existence through acts that provoke, frighten or otherwise cast doubts over the capacities of those who have sworn to protect the nation and citizens.
"The continuous silence from responsible Nigerians and the capitulation of hitherto influential groups to politics of the gutter is creating a dangerous space which further erodes the chances that a rational approach to the triggers to these provocations can be found.
"Many of the provocations and threats are directly related to maneuvers for 2023, as well as attempts to hurt and weaken the North by making it the culprit behind all manner of grievances, real or contrived."