Kano Films Board Arrests Man For 'Abusing' Islamic Scholars In His Song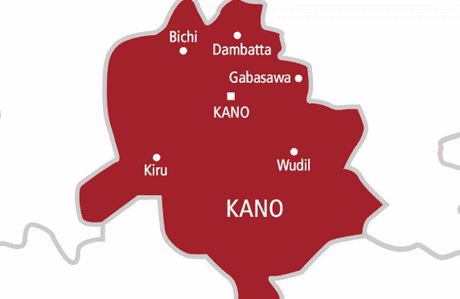 The Kano State Films and Videos Censorship Board has arrested a popular singer in the state, Bashir Dandago for allegedly including inciting statements against some Islamic scholars in the state.
Dandago who was arrested on Monday was also accused of failing to get approval from the board before releasing the song.
According to the chairman of the board, Isma'il Na'abba Afakallah who confirmed the arrest to Daily Trust, the singer used words capable of inciting the people against some Islamic scholars over their stand on the controversy involving Sheikh Abduljabbar Kabara controversy.
In his words, "He released a song in which he was directly insulting people, which is capable of inciting the public.
"His offence as far as censorship board is concerned, is that of releasing the song without our permission. We can't allow people live without order.
"We are taking him to court for prosecution, and, it is the court that will determine the appropriate punishment for him."
Dandago will be arraigned before a magistrate's court in Nomansland, Kano on Wednesday, Naija News understands.
In other news, the Publisher of Daily Nigerian, Jaafar Jaafar, who released a video showing the Governor of Kano State, Abdullahi Ganduje, stuffing dollars in his pockets, has cried out that the governor should be held responsible if anything happens to him.
Jaafar made these claims days after the Governor granted an interview on the video which showed him collecting dollars.
Ganduje during an interview on Friday with the British Broadcasting Corporation Hausa noted that the government was investigating the video and will deal with the people behind the release.
The journalist who feels threatened wrote a petition to the Inspector General of Adamu, Mohammed Adamu, through his counsel, Barrister Abdullahi Gumel.
Jaafar who spoke through his lawyer, noted that although Ganduje is a sitting governor and a member of the ruling party, the IGP would handle the matter professionally, diligently and speedily.