CBN Retains MPR at 11.5%, Leaves Other Parameters Unchanged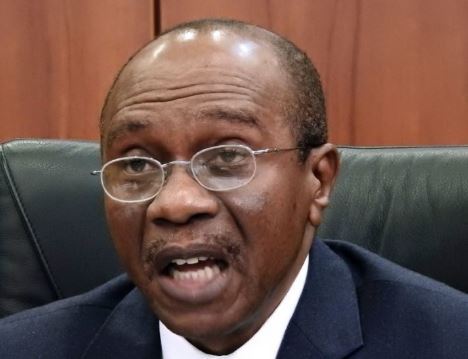 The Central Bank of Nigeria (CBN) at the end of its Monetary Policy Committee (MPC) on Tuesday has retained the Monetary Policy Rate (MPR) at 11.5%.
This was disclosed by the CBN Governor, Godwin Emefiele who read a communique at the end of the committee's meeting.
Apart from the MPR which was retained at 11.50%, the members also voted to keep the asymmetric corridor of +100/-700 basis points around the MPR.
The CRR was retained at 27.5%, while the Liquidity Ratio was also kept at 30%.
In a related development, the Central Bank of Nigeria (CBN) has released a list of approved international money transfer operators (IMTOs).
Naija News reports that IMTOs accept cash for the purpose of transmitting to persons resident in Nigeria or another country.
They also carry out cross-border transfer services for personal purposes such as money transfer services towards family maintenance and money transfer services for foreign tourists visiting Nigeria.
As part of efforts to deepen foreign exchange liquidity, the apex bank directed deposit money banks (DMBs) to close naira accounts of IMTOs in December 2020.
The CBN had recently warned that unlicensed money transfer operators would have their accounts in Nigerian banks closed, including being restricted from accessing banking services in the country.