Buhari, Army Back Fulani Re-colonizing Nigeria – Nnamdi Kanu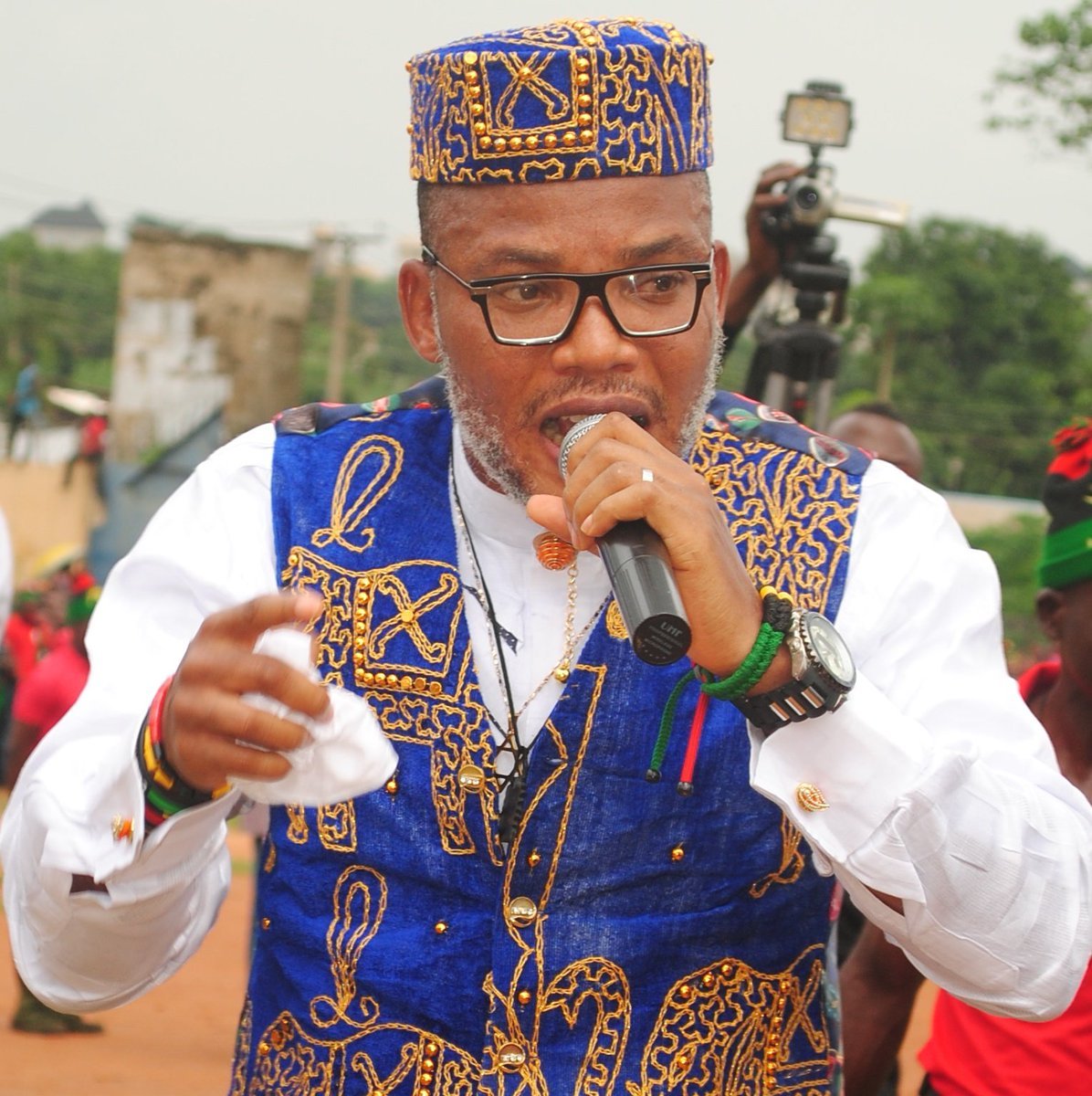 The leader of the Indigenous People of Biafra (IPOB), Nnamdi Kanu, has accused the Fulani tribe of trying to re-colonize Nigeria again.
Naija News reports that the pro-Biafra activist made this known in a post on his official Twitter handle.
Nnamdi Kanu accused President Muhammadu Buhari and the Nigerian Army of backing plots by Fulani to dominate Nigeria.
The wanted IPOB leader warned that they would succeed to re-colonize the whole of Nigeria if they are not stopped by people of the south and indigenous people of the north.
Nnamdi Kanu wrote: "What is happening in Nigeria today is pure re-colonization by irredentist Fulani elements, aided & abetted by the presidency & Nigerian Army.
"They will succeed if the South & the indigenous peoples of the North don't unite to stop them. Separation is the only way to stop them."
In other news, the Christian Association of Nigeria (CAN) has asked the Federal Government to release a list of bandits, terrorists, murderous herdsmen and kidnappers in prison or police custody.
CAN stated this in a statement issued by its General Secretary, Joseph Bade Daramola, while reacting to the attack on Benue State Governor, Samuel Ortom, who was ambushed by gunmen suspected to be Fulani bandits on Saturday.
CAN urged the federal government to immediately proscribe the Fulani Nationality Movement which claimed responsibility for the attack.
The statement read, "We are worried, sad, shocked, disappointed, and pained at the collapse of the security architecture of the government and the failure of those in charge to rise to the security challenges. If a state governor is unsafe despite all the security operatives in his convoy, then who is safe?
"We welcome the Presidential directive and that of the Inspector General of Police that the investigation of the matter should be thorough and we hope that the matter will not be swept under the carpet. We are disappointed that the shadowy group, the Fulani Nationality Movement that claimed responsibility has not been outlawed and the herdsmen leaders who publicly threatened the Governor are still going about their businesses as if they have done nothing unusual."