APC Convention Will Hold In June – Badaru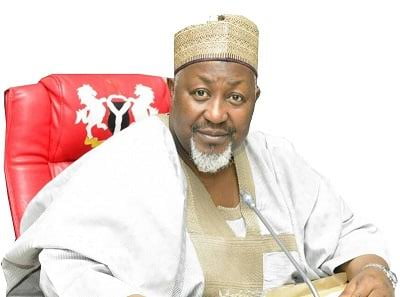 The Chairman of the All Progressives Congress Strategy and Contact Committee, Badaru Abubakar, on Tuesday said the ruling party will hold its national convention in June.
There had been claims that the tenure of Governor Mai Mala Buni-led Caretaker/Extraordinary Convention Planning Committee will be extended while the convention would be shifted.
The Jigawa State Governor while speaking with newsmen at the APC National Secretariat in Abuja, said the Caretaker Committee is committed to delivering on its mandate not later than June.
"It is very feasible. I know the national Caretaker Committee are committed to delivering in June. And we will support them and do whatever it takes to make sure we deliver by June," he said.
Badaru further stated that the party has registered 36 million members in the ongoing registration and revalidation exercise slated to end on March 31.
"Initially, we printed only 12 thousands members, but now we have gone 10 million members. Now, we have gone to 36 million. And that is not even enough."
"And now, we are printing more because when people see what President Muhammadu Buhari has done with one side of the resources than the previous administration get, the support is really tremendous," he said.
The Jigawa State Governor added that his committee would reconcile and bring more political bigwigs into the party.
He, however, debunked the claims that APC is trying to make Nigeria a one-party state.
"There will always be opposition. It can never be one party state. There are people who will still leave the party (APC). How many parties do we have now? We have even lost count. There will be a ruling party and there will be opposition," he said.
Governor Buni who had earlier inaugurated the committee said, the duty of the committee is to establish constructive engagements between critical stakeholders at various levels of the party with a view to reviving confidence and trust among party leaders.
Others according to Buni are: to conduct a need assessment survey from party members and the general public, create statement of vision, mission and core values of the party that will foster unity, develop strategies that will reposition the party in an advantaged position in the public domain and develop a timeline and framework for the implementation of the recommendations of the committee.
Twelve governors, two former speakers of the House of Representatives, Yakubu Dogara and Dimeji Bankole, are among the 61-man Contact/Strategy Committee of the party.