Peter Okoye Reveals Those To Be Blamed For The Break Up Of P-Square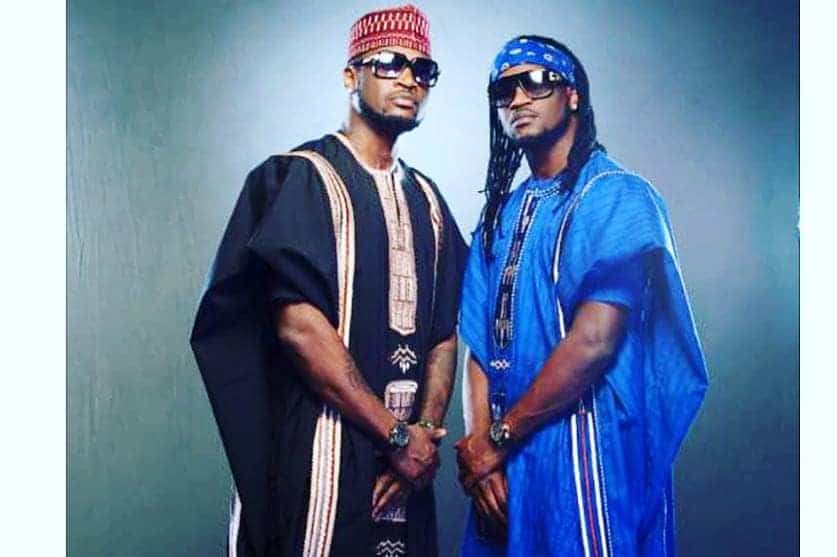 One half of the defunct music group, P-Square, Peter Okoye also known as Mr. P has submitted that fans contributed to the break up of the group.
P-Square was made up of Peter and Paul Okoye, twin brothers but controversially split up in 2016 with the circumstances surrounding the break up not fully made public.
The break up is understood to have invloved the role of Jude Okoye, their older brother who also managed the group then.
However, Mr.P in an Instagram Live session on Sunday, added that fans were also responsible for their break up.
He said this after a fan while reacting to the Grammy Aaward won by Burna Boy, suggested that P-Square could have won the award if they were still togather.
Reacting to the fan's statement, Peter noted that unnecessary comparison by fans contributed to the eventual break up of P-Square.
He said: "For those trying to troll us, if it is painful for you, it's not painful for us. You guys don't matter anymore. Let me say it openly, if you are a P-Square angry fan, you guys don't matter anymore. It's not about you guys anymore, it's about us. Go and deal with your sour."
"Don't let me hit on you guys because you guys don't even deserve it. Because you guys are among the people that contributed to the break-up. Two brothers doing their own thing, you try to say one is better than one. Una don get wetin una want."
The singer also warned fans that the comparison by fans of Wizkid and Davido is very unhealthy and the practice should be stipped.
"You guys are doing that to Davido and Wizkid, maybe when they start taking arms and killing themselves; you guys will be happy. You guys go deal with your sour, we have to move on, you should move on too," he added.
Meanwhile, award-winning singer, Burna Boy on Saturday disclosed that he would have won a Grammy in 2013 if Nigeria had leaders that take the youths seriously.
Recall that the talented singer won the 'Best Global Music Album' category at the 2021 Grammys.
Burna Boy while speaking during an interview with BBC Africa said he would have on the award if the right environment was created by our leaders.