Boko Haram: Insurgents Will Be 'Extinguished' In Nigeria – CDS Irabor Vows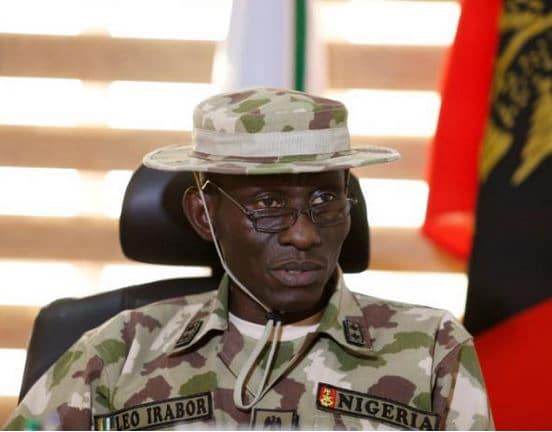 Nigeria's Chief of Defence Staff (CDS) Gen. Lucky Irabor has disclosed that the military is more than prepared to crush insurgency and restore peace in the country.
This is as he revealed that fresh strategies which involve dealing with the prevailing security challenges confronting the nation will be activated by the military.
Irabor made this known during a One-Day National Defence and Security Summit with the theme: "Promoting Kinetic Operations as a major Plank for Counter Terrorism and Counter Insurgency in Nigeria" on Monday in Abuja.
He narrated that it is no news that Nigeria is facing a lot of security challenges including terrorism, insurgency, farmers/herders conflict, ethno-religious conflicts, kidnapping and banditry but the Armed Forces are ready and committed to ending the criminal operations.
He added that members of the armed forces are trained to combat anything that threatens the peace and territorial integrity of the nation.
According to him, "Our strategic objectives are manifold and imbued to neutralise non-state-actors and other agents of violence in our communities, forests and countryside to stabilise the security situation across the nation, to facilitate law and order; and lastly to provide the enabling environment far peace and development.
"These presuppose that the military would need support from other security agencies during the operations and would be required to give support to others at different stages of the internal security effort.
"On behalf of the officers and men/women of the armed forces, I pledge our unalloyed loyalty to C-in-C and the Constitution of the Federal Republic of Nigeria.
"The mandate shall be delivered; fear and despair shall be extinguished from our land. Nigeria will have peace again," he said.
Irabor while expressing worries on the use of military force within the country, however, urged the cooperation of other security agencies and the citizens of the country in executing kinetic options targeted at promoting viable Civil-Military Relations (CMR) structures, eliminating the insurgents and stabilizing the country.
"The Summit is designed to quicken, support and consolidate the kinetic effort.
"I, therefore, appeal to all participants to speak freely and candidly in the national security interest," he said.
Meanwhile, Governor Bello Matawalle of Zamfara State has sworn by the Holy Quran that he has no connection with bandits terrorising the state.
Speaking during an award event organised by the Centre for Quranic Reciter, Nigeria, on Sunday, Matawalle asked politicians in the state not to politicise the issue of insecurity.
While receiving an award conferred on him by the center, the governor also asked the people of Zamfara to swear that they have no connection with bandits.
The governor said the reason is that it will be easy for residents to identify those behind insecurity and ensure peace is restored in the state.