APC Govt Has Done More For South East Than PDP's 16-year Rule – Umahi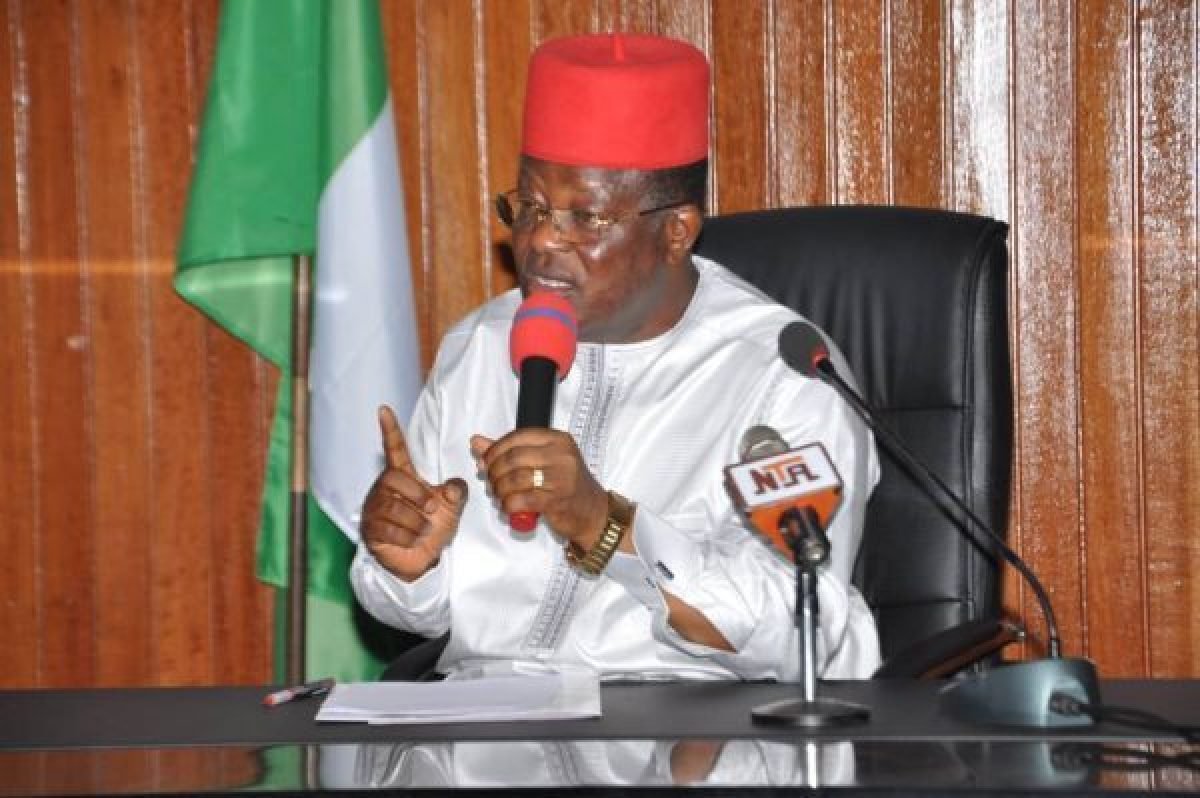 Governor Dave Umahi of Ebonyi State has said the All Progressive Congress (APC) government has impacted the South East region positively than the 16 years that the Peoples Democratic Party (PDP) held power.
The state Commissioner of Commissioner for Information and State Orientation, Barr. Orji Uchenna, made this known in a statement on Monday.
Speaking on behalf of the governor, Uchenna stated that the zone has benefitted immensely in terms of economic and infrastructural development.
He identified some of the infrastructural projects undertaken by the current administration in the zone as the N10 billion airport rehabilitation, the 2nd Niger Bridge, the Enugu -Port-Harcourt Expressway, among others.
Uchenna however blamed the Biafran agitation on perceived marginalisation of the South-East, noting that the Igbo must come together and speak with one voice to get what they deserve.
He said, "We must agree that there is strength in unity. Every person in the southeast wants fair-play, wants freedom, wants love and peace, wants harmony and equity. If these are given to every section of this country, there will be more peace, more love and more cooperation.
"Passing through the civil war has made the Igbo more aggressive. But in the midst of these perceptions, we have Igbos that have generosity of heart.
"They are very hospitable. Infact, the Igbos regard visitors more than any other tribe. While we concede that no tribe is perfect in their perception and conception of things, I want to say that there is nothing wrong with Igbos having different perception of things, but we must know that at the end of every disagreement, there must be an agreement. This is acceptable in a democratic setting.
"We believe in constituted authorities, we believe in establishments. That is why we still have the Federal Republic of Nigeria under the able leadership of President Muhammadu Buhari. We also believe in the leadership of governors and so, our various shades of opinion will not be a barrier to governance.
"The South East has an abiding faith in Nigeria as a nation. The labours of our heroes past shall never be in vain. One of our most respected founding fathers, Dr. Nnamdi Azikiwe was in the frontline of championing the cause of one Nigeria, the cause of an independent Nigeria and we cannot for any reason renege from that vision.
"People express opinions based on a lot of factors. There have been issues of marginalisation and under-development. You'd recall that the 16-year rule of PDP did not give the S-East any progress. So, these accumulated issues made people to share different opinions but the majority opinion goes.
"Our leaders believe in one Nigeria where there is peace and I think it is high time Nigerian government considers the issue of conceding the presidency to the S-East no matter the political party.
" It is important to give everybody a sense of belonging, no matter the party. We should fight for the corporate existence of Nigeria."